Turkish bombardment starts a fire in Dersim countryside
The Turkish army continues destroying the nature of Kurdistan through its attacks during military operations.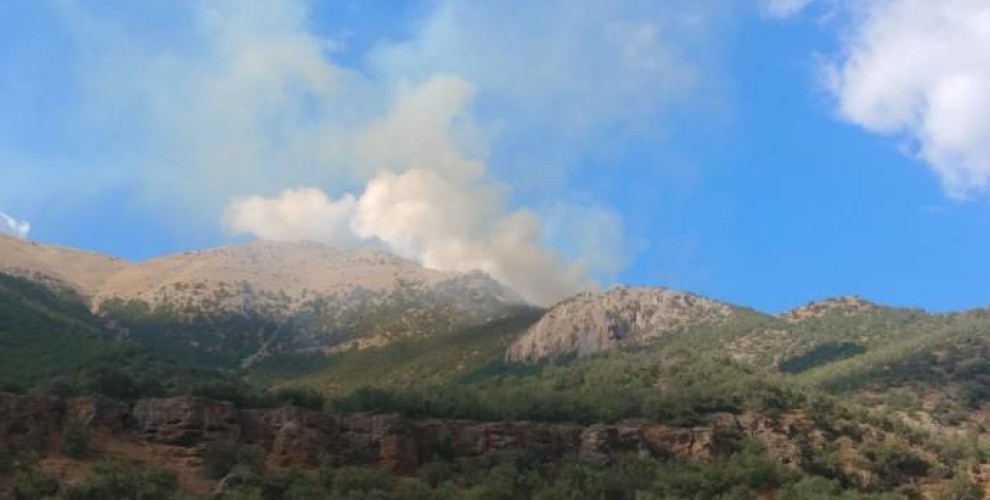 Turkish bombardment started a fire on the skirts of Mount Zel in Dersim's Nazimiye district. According to reports, the fire is growing as it cannot be intervened.
Forest fires have rages across Dersim countryside this summer, caused by Turkish military operations in the rural areas of almost all districts. The most recent fire erupted in Kutudere region where volunteers attempting to extinguish the fire were obstructed by Turkish soldiers.