Turkish bombardment starts huge wildfire in Bradost
A large forested land has reduced to ashes as a result of Turkish bombardment in Bradost region of South Kurdistan.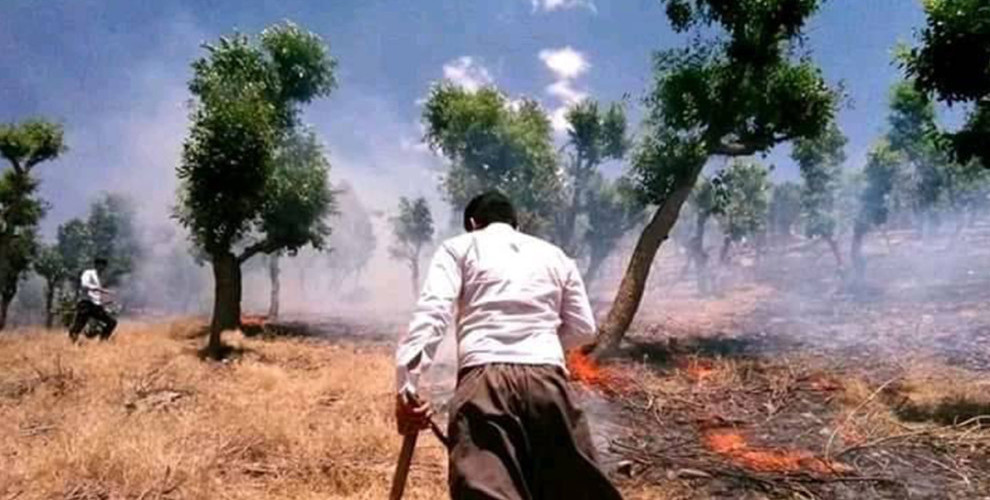 The occupant Turkish state continues its attacks against southern Kurdistan, northern Iraq, which destroy the nature in addition to endangering the life of local population, causing civilian losses from time to time.
A most recent bombardment carried out by Turkish fighter jets targeted the areas of Helkêla and Dêliyan mountain. The bombardment started a fire in this area, as a result of which dozens of decares of forested land and the agricultural land in Nawmêrgan and Helgêlan villages burned to the ground.
On the other hand, Turkish soldiers opened fire on and obstructed the local people who wanted to fight the fire in an attempt to prevent it from spreading.