Village guards continue to cut down trees in Şırnak
Village guards have started to cut down trees at 14 different points in the Besta region of Şırnak. The Turkish state has been plundering the forests of Kurdistan in an unprecedented way in recent years.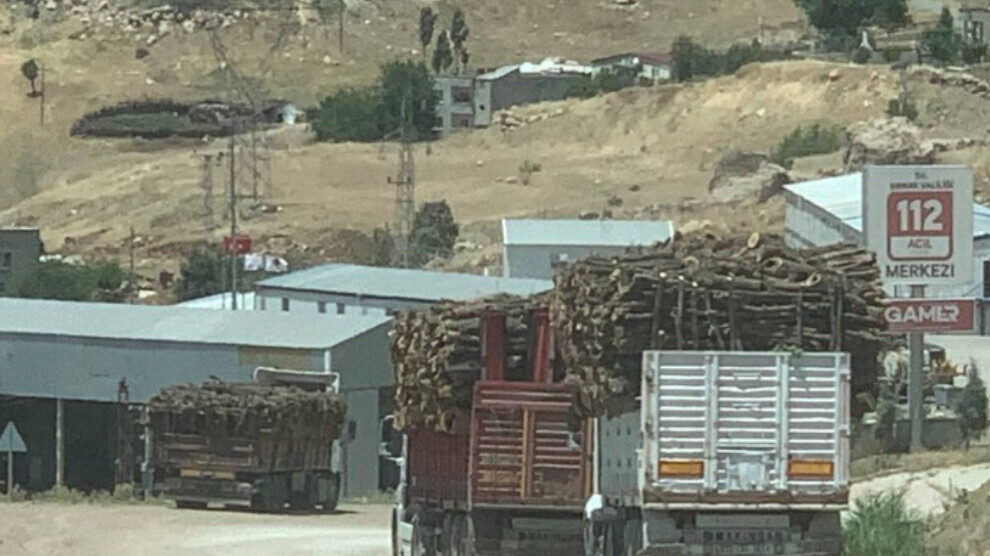 The Turkish state is provoking an environmental disaster both in South Kurdistan and in the regions it occupies in Rojava.
Deforestation is taking place in many regions of North Kurdistan. Village guards started to cut down trees in the Besta, Cudi and Gabar mountains in Şırnak last year, and continue to do so in July.
The area of ​​deforestation, carried out under the surveillance of soldiers, is expanding by the day.
Especially in the Besta Region, between Şırnak and Siirt, tree cutting has increased.
After the trees cut in mountainous areas are collected in flat areas by tractors, they are loaded on trucks and transported to the western provinces to be sold.
It is reported that thousands of tons of trees have been cut to date in the Besta region.
The new regions added to the tree destruction are: Keniyamîr, Birateto, Birapeşo, Deyndarok, Cinîwer, Belûzer, Rîsor, Serêrû, Tîkera, Qûrteka peşya, Girêdeyince, Şerevan, Xirtkbestê and Navyan.
The trees cut in these 14 areas are collected in the Navyan region of Mount Cudi, and from there they are taken to different cities by trucks to be sold.