Voting for the second round of presidential election continues in Berlin
Voters in Berlin are flocking to polling stations on the third day of the voting in the second round of Turkey's presidential election.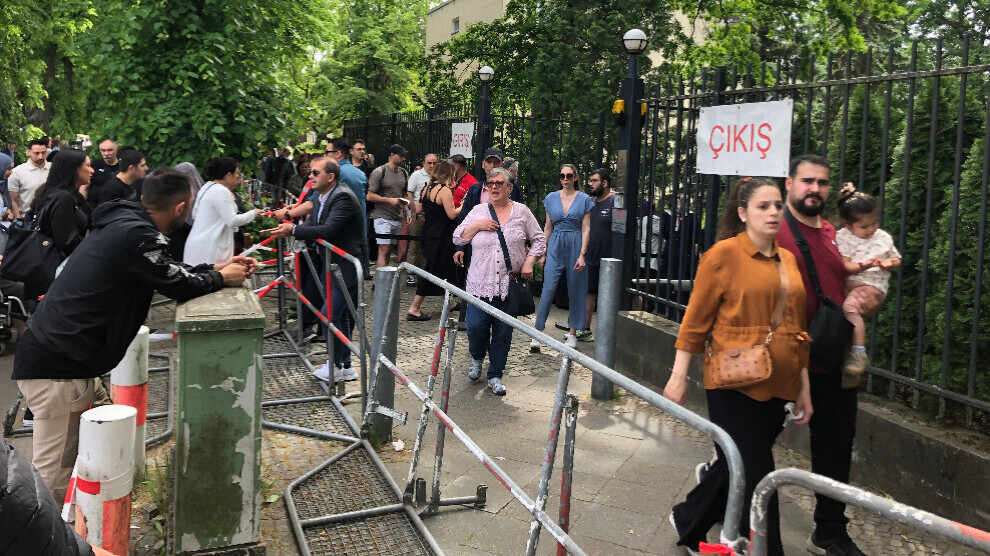 Voters who arrived in the Berlin Consulate from the early hours of the morning are continuing to vote for the second round of the May 28 presidential election in Turkey. Long queues are seen from time to time outside the Berlin Consulate, where 16 ballot boxes have been set up. According to the Green Left Party Election Coordination, the turnout seems to be higher than in the first round of the May 14 elections.
The Green Left Party called on voters abroad to go to the ballots to send away the AKP-MHP government.
Overseas voting, taking place between 08:00 and 22:00, will end on May 24.