Afrin resident: "Invaders take men away and rape women"
Turkish state and their allied gangs continue to expand the range of their crimes against humanity in Afrin.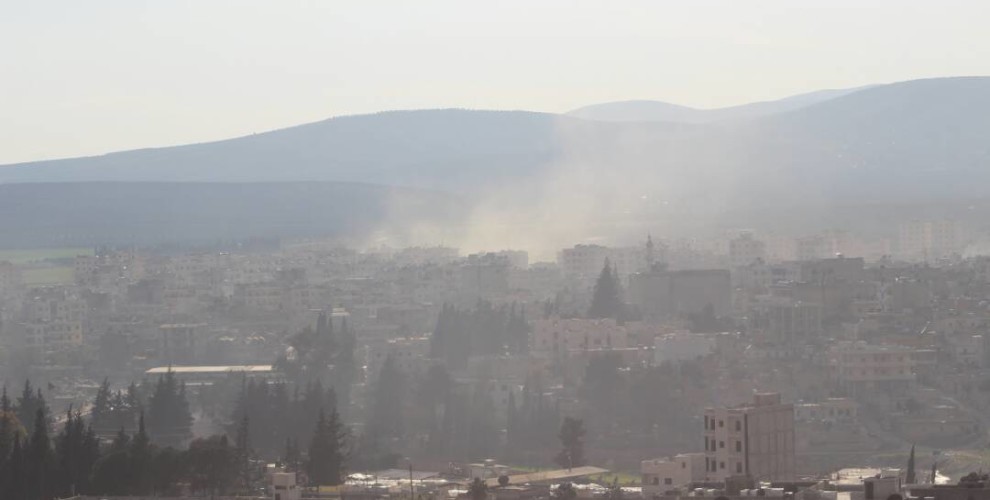 The Turkish state and their allied Al-Nusra, FSA and ISIS gangs continue to torture the people who stayed in Afrin city center and the villages in incredible ways following their invasion of the city. The Turkish state and their allied gangs confiscate the people's property, homes and lands. They are now forcing the men to dig ditches, and enter homes and rape women. Some women are forced to serve the gangs.
When Afrin was evacuated, B.A. remained in Afrin but fled after what the Turkish state and their gangs did became unbearable. B.A spoke to the ANF on his experience for the last two months and what he witnessed.
"TAKING MEN AWAY, RAPING WOMEN"
B.A. said the Turkish state and their allied gangs gather the men in the village every day to take them away to dig ditches. The gangs enter the homes after the men are gone, and rape women.
"We saw with our own eyes, they were insulting people's honor. They abduct women and girls. They take the young men away to dig ditches. They forced women to wash their clothes. They took the women from the Şêxqûtka village away and never brought them back. They took a girl away from Jindires and didn't bring her back either. They took another woman, and then brought her back in a week. The woman's husband was a spy for them, his name is Ahmed Sûphî.
"ENKS COOPERATES WITH GANGS IN VILLAGES"
We have ENKS members in our village. They aid the gangs. They have been made village chiefs. Everything that happens in the village is under their control. The women are taken away under their supervision, but the families can't say anything due to fear.
They took away my father's cousin, then killed him and ditched him by a road in Rajo.
We couldn't flee Afrin because we didn't have a car. We wanted to flee, two families. When we were running, the FSA members took 100.000 Syrian Liras from each one of us."