AKP regime increases prison numbers
The number of Turkish prisons has exceeded 445. Adding those under construction and in a project phase, the capacity will soon be of 800,000 prisoner capacity. This means a prison place every 100 people.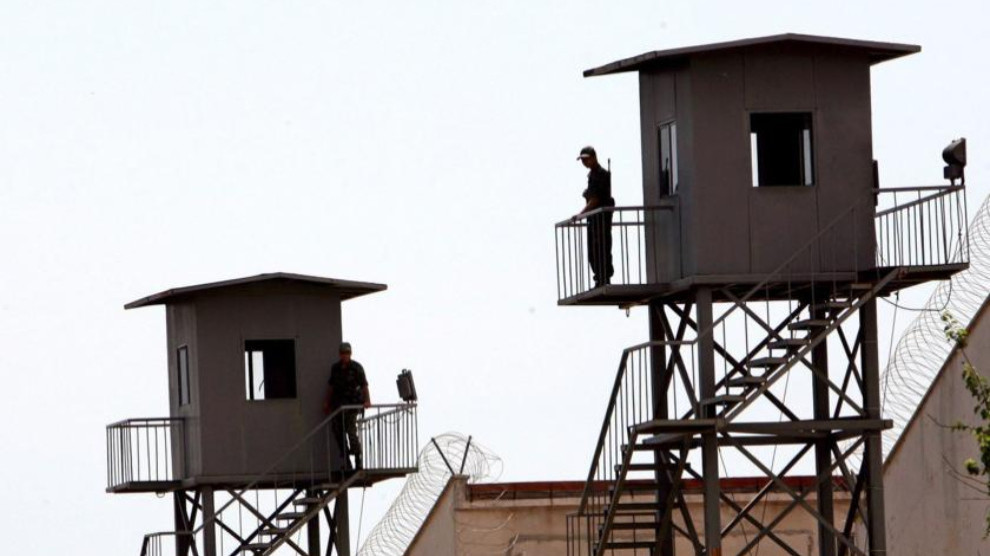 The prisons opened in Turkey in the last 18 years and those still under construction and planned, are a sign of the AKP / MHP fascist government's policy towards all opposition forces, especially the Kurds.
The number of prisoners held in Turkey Prison as of October 2019 was not clear. The obstacles preventing civil society and human rights defenders and organizations from accessing information because of the legislation regulated by Decree Law after the declaration of the State of Emergency (OHAL) made it difficult to obtain information and evaluate about prisons and prisoners.
While statistical information had been regularly published by the Ministry of Justice General Directorate of Prisons and Detention Houses (CTE), this has also been abandoned in recent years. The CTE General Directorate web pages do not contain numerical data about the prisoners, except for the legislation on prisons and contact information.
On the website of the Ministry of Justice (last accessed 10 October 2019), the number of cases, investigations and probation of the prosecution is included, but no information about the detainees and convicts is given.
The latest data on the websites are dated 2 October 2017. Saban Yılmaz, Director of Prisons and Detention Houses, stated that the number of prisoners was 258,660 in the Parliament Human Rights Commission on 31 October 2018.
Prison Numbers
When we look at the data of non-governmental organizations publishing reports after carrying out alternative field research and analysis to the Ministry and its affiliated institutions, we can easily state that the numbers are much higher than those declared by the relevant state institutions. The number of Turkish prisons increased to 445 as of 1 July 2020. Prison types are A, B, C, D, E, F, H, K, L, M, R, S, T and high security prison.
The website of the General Directorate of Prisons and Detention Houses stated that there are 282 closed prisons, 9 women prisons and 7 children prisons. There are 163 open prisons including 7 for women and 4 for children.
The capacity of the 445 jails is of 236,755. It is estimated that the number of prisons will reach 800,000 once prisons under construction / ongoing projects will be completed.
Prisons in Kurdistan
The CTE website states that there are 87 prisons in Kurdistan as of 1 October 2019. Although all of them have web addresses, some of these pages have no information or their addresses cannot be reached. "Number of prisoners and other data on prisons" are not included in any institution's website.
The numbers and types of prisons in Northern Kurdistan are as follows:
* 7 High Security Penal Execution Institution (Antep H Type, Erzurum H Type, Amed D Type, Elazığ No.1, Elazığ No.2, Van F Type, Van YG)
* 51 Closed Penal Execution Institutions
* 1 Child and Youth Closed prison (Amed)
* 2 Women Closed prisons (Amed, Elazığ)
* 6 Type A Closed prisons (Antep Nizip, Urfa Viranşehir, Dersim, Erzurum Hınıs, Ağrı Doğubayazıt, Van Erciş)
* 1 Type B Closed prison (Iğdır)
* 11 E Type Closed prisons (Antep, Adıyaman, Amed, Urfa, Mardin, Siirt, Elazığ, Erzurum, Malatya, Muş, Bitlis)
* 5 K Type Closed prisons (Antep, Araban Adıyaman Gölbaşı, Elazığ Karakoçan, Elazig Keban, Erzurum Horasan)
* 3 L Type Closed prisons (Antep, Kilis, Ağrı Patnos)
* 5 M Type Closed prisons (Mardin Midyat, Batman, Bingöl, Ağrı, Van)
* 15 T Type Closed prison (Antep İslahiye, Antep Nizip, Urfa No.1, Urfa No.2, Urfa Siverek, Amed No.1, Amed No.2, Şırnak, Elazığ, Erzincan, Erzurum Oltu, Ardahan, Kars, Ağrı Doğubayazıt, Van)
* 2 Closed prisons (Ağrı, Hakkari)
* 28 Open prisons
- 9 of these institutions are open (İslahiye, Nizip, Kilis, Midyat, Şırnak, Erzincan, Bingöl, Ardahan, Ağrı)
- 19 of them are self-contained open (Antep, Şehitkamil, Adıyaman, Urfa, Akçakale, Siverek, Amed, Siirt, Malatya Doğanşehir, Elazığ Sivrice, Elazığ Campus Prison, Erzurum, Erzurum Dumlu, Erzurum Narman, Bitlis, Kars, Patnos, Doğubayazıt , Van, Van Erciş) and Elazığ Child Education Center.
* There are also two campus campuses in North Kurdistan, in Elazığ and Amed.