AKP's military-police 'voters' leave Uludere
The soldiers and police officers sent to Uludere by the AKP regime as "voters" to double the electorate have left town.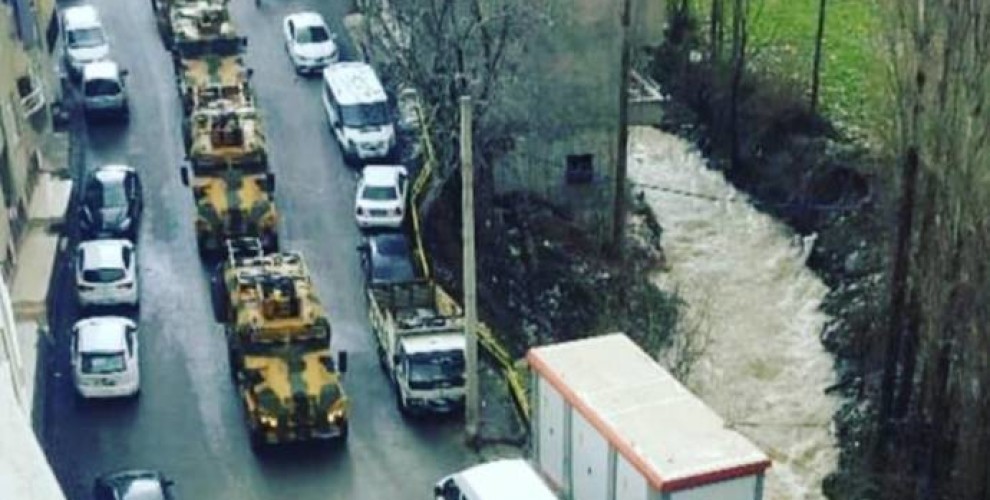 Hundreds of soldiers and police officers had been brought in to Sirnak's Uludere district for the elections on March 31.
The regime forces, allowed to vote en masse in schools, left town this morning in some 100 Kirpi type armored vehicles.
The regime forces are estimated to be travelling to the Serafettin Airport along the Cizre-Idil road and various military bases in the region.