Argentine justice reopens the case of Santiago Maldonado
The Federal Chamber of Comodoro Rivadavia ordered the reopening of the case on the disappearance and death of Santiago Maldonado, following the police intervention against a protest in the territory of the Mapuche Cushamen community, in August 2017.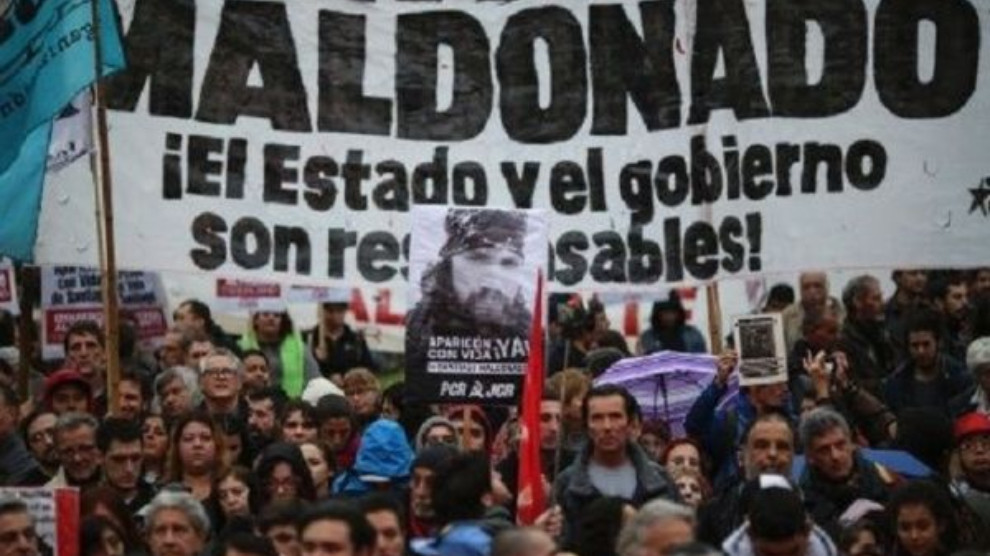 The long search for the young man and the subsequent appearance of his body, several months later, near the place where the police intervention took place, kept the Argentinian society in fear as it reminded them of the old practices of the past dictatorship. Furthermore it questioned the national security policy of the current Government of Mauricio Macri.
The initial dismissal of the case, against Gendarme Emmanuel Echazú, for possible criminal acts was finally annulled by the Federal Chamber of the province, which ordered the reopening of the file to perform all the tests not carried out by the competent authorities, before a "possible abandonment of a person "in the case of a traumatic death ", and in order to" verify or rule out the existence of any criminal hypothesis ", according to the judicial resolution.
The lawyer of the Maldonado's family, expressed satisfaction at the reopening of the investigation although it also added discomfort because the Chamber did not remove the Judge who filed the judicial investigation from the case, and that according to several testimonies had received strong external pressures to close the case.
BACKGROUND
The events took place in Cushamen, located in the Argentine province of Chubut. The autopsy of the body indicated that Santiago's cause of death was "drowning by immersion in the water of the Chubut River, contributed by hypothermia" and that it was a "traumatic death" and there were no signs of violence.
The autopsy also showed that the body had stayed underwater for at least 55 days. The law-enforcement action was carried out by the Argentine National Gendarmerie, a security force that operates under the direct command of the National Security Minister, Patricia Bullrich, under the control of President Mauricio Macri.