Corona pandemic: Latest from Turkey
According to official figures, 168 people have died of Covid-19 in Turkey. Health organizations assume much higher numbers.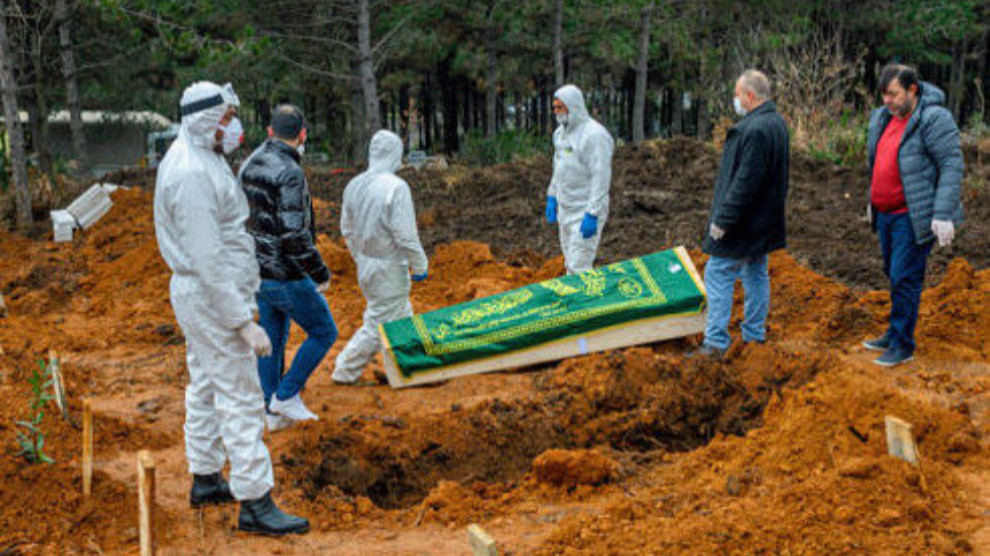 According to official figures, the number of Covid-19 deaths in Turkey has risen to 168 while a total of 10,827 infections have been recorded. Health organizations consider these figures to be greatly understated. The medical association TTB demands 30,000 tests per day as only 76,981 tests have been conducted so far since the official announcement of the first case on March 11.
HDP aid banned in Amed
The local HDP associations in Amed (Diyarbakir) have launched a campaign to support people who are unable to leave their homes and need help with care. To this end, the people affected were first identified. The governor has banned the HDP's assistance.
Trade unions federation demands a social package
The Confederation of Progressive Trade Unions of Turkey (DISK) President Arzu Çerkezoğlu criticises the government for ignoring the proposed solutions of the trade union federation. She calls for the adoption of a comprehensive social package to enable the people to protect their health, work and income at the same time.
39 places under quarantine
In the provinces of Kars and Van, further villages have been quarantined. According to the Turkish Ministry of the Interior, 39 housing estates and villages in a total of 18 provinces have been quarantined.
The situation in prisons
The situation in prisons in Turkey remains dangerous. The prisons are extremely overcrowded with about 300,000 prisoners, and no serious protective measures are being taken. The human rights association IHD says that there are no sufficient measures against the coronavirus in the prisons.
RELATED NEWS: