Ehmed: Kurds should not allow Turkish invasion
Syrian Democratic Council (MSD) Executive Board Member İlham Ehmed said no Kurd should allow the occupation attacks of the Turkish state.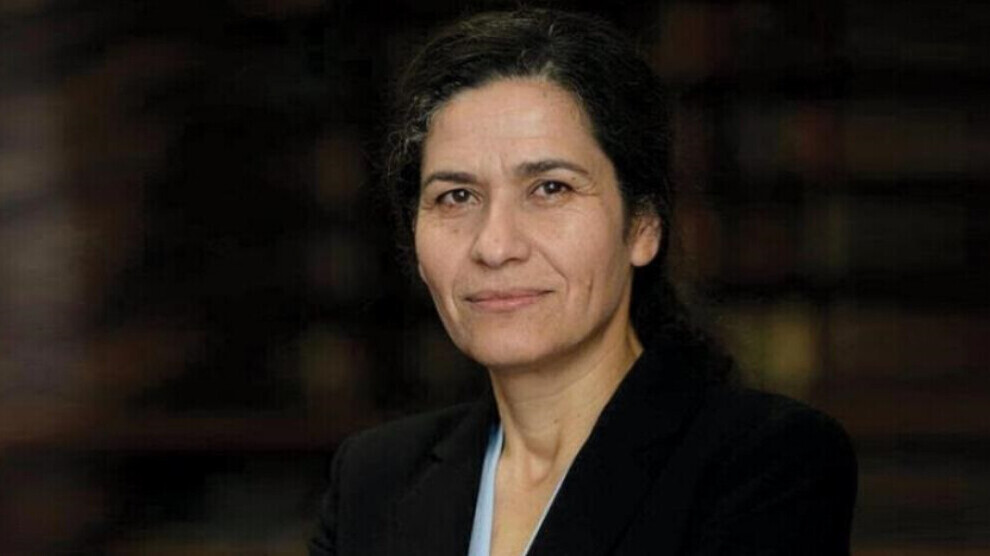 Syrian Democratic Council (MSD) Executive Board Member İlham Ehmed talked to ANF about the recent political developments in North and East Syrian regions.
Along with the invading attacks on North and East Syrian regions, special-psychological warfare attacks have also intensified. There is information that provocations in the Manbij and Shaddadi regions were introduced through the cooperation of Turkish intelligence service MIT and Syrian officials. What is MSD doing against the disorder introduced to make the people in the region fight each other?
Since the Syrian regime considers itself as having achieved success, it is increasing its crackdown on the Kurdish people. It wants to instigate further provocation between Kurds and Arabs. MIT has a direct finger in this case.
One of the war methods used is psychological warfare. They are always trying to show that there is a possibility of civil war at any moment.
Problems arise from time to time in the Manbij and Shaddadi regions. Maybe the problem is social or administrative. But they always try to turn problems into a conflict between the Kurds and the Arabs. It is a natural right for everyone to live with their own language in a place where there are many nationalities. However, identity differences should not be the cause of contradictions, bloodshed and civil war. This is quite important. However, nation states have always sought to dissolve other nations into a single identity. There is always resistance to this, and there will always be.
THE REGIME ARMS LOCAL TRIBES
This special war is quite dangerous. It cannot be said that Manbij is the last attempt. I hope it will end soon, but there is an intervention. There are witnesses and they confess. They admit how they got into this plan and how they played a role. There are also reports that the tribes have been armed by the regime. These are all dangerous attempts.
The Democratic Nation and Autonomy project has fended off these attempts so far. This is exactly what happened in Manbij. We believe that the Autonomous Administration will embrace everyone. In such problems, the Autonomous Administration should listen to society and meet their demands as much as possible.
Whether Kurdish, Arab, Turkmen, Syriac, etc. everyone's rights should be defended without discrimination. Everyone should live together as citizens of this country. This is the most fundamental policy of MSD. It is against all kinds of strife and confusion.
Autonomous Administration regions are subjected to a strict embargo. The economic crisis has been looming throughout Syria for a long time. The Turkish state even uses water as blackmail. How do you see the situation in the whole of Syria and what needs to be done for a solution?
The Turkish state has always carried out a hostile policy. It attacked militarily, committed genocide, tried to change demographic structure. Currently, it endangers human life through water cuts. There is an international agreement between Turkey and Syria. However, Turkey does not fulfil its commitments. The Syrian regime does not force Turkey to remain loyal to this agreement. Likewise, the United Nations (UN) may put pressure on Turkey, but this is not enough.
Water reduction poses a great danger in the region. Without water, many diseases spread. The lives of millions of people are in jeopardy. The economy is heavily affected, too.
'JOINT COALITION MUST BE CREATED IN THE CIVIL AREA'
The Autonomous Administration needs to run its economy through very special methods. It should have a bigger and long-term strategy. A serious pressure should be put on Turkey to release the water. An independent organization should monitor and control this situation in order to prevent these problems. Apart from these, the Autonomous Administration should have special projects to solve the water problem. Water needs to be purified. Some technological measures need to be taken. Different measures should be taken regarding electricity. Advanced technology is required. They need help and support.
The Coalition, which provides military support against ISIS, should also take care of the civilian area in the region. A joint coalition should be formed to provide support in this direction as well.
One of the biggest problems in the region is ISIS terror. Operations were carried out in the prisons and Hol Camp where ISIS members are staying. What are you doing for the prosecution of ISIS members?
The Autonomous Administration and the MSD conducted diplomatic negotiations with the Coalition countries for the prosecution of ISIS members. But unfortunately, no results have been achieved so far. Now these countries have to decide. They should either take their citizens for a trial or accept their trial here. This requires serious work. This situation must now change.
If the situation does not change and a decision is not taken, a new generation of ISIS members will emerge in the Hol Camp. ISIS is organizing itself once again and is a danger to the entire region and the world.
How does the closure of the Til Koçer border crossing affect the region? And what should be done about this?
Aids delivered to the refugee camps are limited. The opening of the Til Koçer border crossing is very important, and activities should be carried out on this issue. Aids should be delivered directly to the Autonomous Administration, not the Syrian government. We consider it very important to correct this situation in the future.
With whom and with which countries does MSD engage? Has a conclusion been reached in the negotiations held so far or will there be any developments in the upcoming period?
We hold extensive talks with many countries, non-governmental organizations and independent individuals. In order to gain permanent stability, the Autonomous Administration must at least be recognized by the international community as the most peaceful and democratic place. Our diplomatic activities continue in this context.
The Turkish state has entered into intense diplomatic engagements with Arab countries. In these meetings, parties discuss the situation in Syria. How should these talks be viewed?
Wherever it goes and whomever it develops relations with, the Turkish state maintains its anti-Kurdish stance. We see that Turkey has lost most of its diplomatic relations in the last period. Now it wants to mend its broken diplomatic relations.
We believe that the Arab countries that have been in the coalition against ISIS and support the SDF are important to us, and our relationship should continue. They can even improve their relations with Turkey. However, they should do this in order to create a solution in Syria.
The Turkish state continues its invasion operation in South Kurdistan. Turkey-backed mercenaries used in Libya, Karabakh etc. have taken part in the invasion attacks against guerrilla areas. How does all this affect the whole region, especially North and East Syria?
The main purpose of the Turkish state's attacks on South Kurdistan is to reach Mosul and Kirkuk. It is attacking South Kurdistan to invade the whole of Kurdistan. It cites the presence of guerrilla forces there as an excuse. Even if the PKK did not exist, Turkey would have other excuses to attack South Kurdistan.
'TURKISH STATE WANTS TO MAKE KURDS FIGHT EACH OTHER'
The Turkish state carries out separate policies against various Kurdish groups in order to realize its plans. It wants to start a civil war between the Kurds. It created a border gate crisis between Rojava and South Kurdistan which led to great discomfort among the people. Moreover, HDP administrators and thousands of people have been put in prisons in Turkey. The mayors elected by the free will of the people were forcibly dismissed and the municipal employees were put in prison. They killed Deniz Poyraz in an armed attack on the HDP Izmir headquarter.
The Turkish state carries out brutal attacks on the history and geography of the Kurds. The Turkish state wants to repeat the Armenian Genocide via the Kurds. The Kurdish unity should not be disintegrated.
Unfortunately, the international community is still silent against these actions. They should know that the Turkish state poses a danger to their interests and their security.