HPG: 5 more Turkish soldiers killed in ongoing guerrilla resistance
HPG and YJA Star continue their actions inflicting heavy blows on the Turkish occupation army in the guerrilla areas in southern Kurdistan.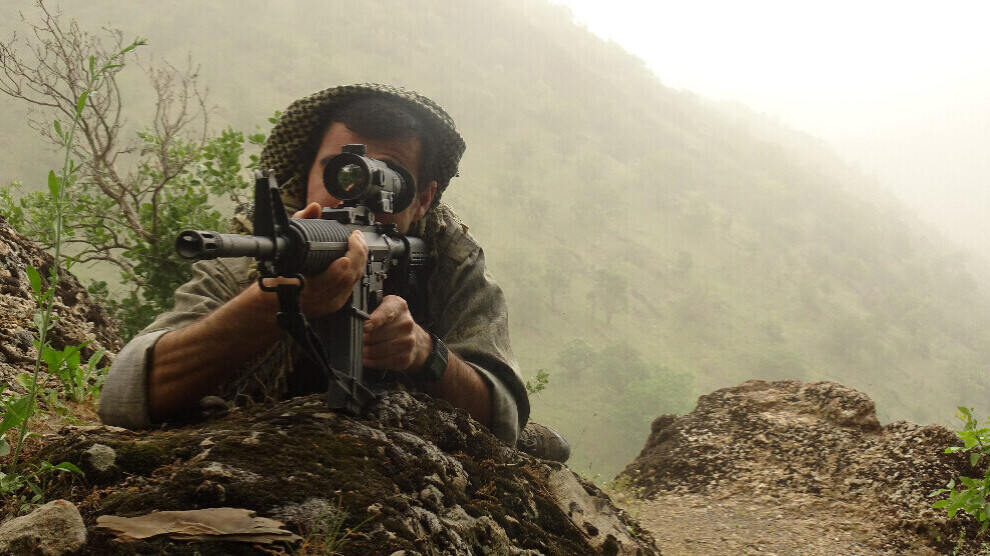 YJA Star (Free Women's Troops) and HPG (People's Defence Forces) continue the resistance against the Turkish invading forces in the guerrilla-held Medya Defense Zones in southern Kurdistan (northern Iraq).
According to the HPG Press Center statement on Wednesday, five more soldiers of the Turkish army were killed in guerrilla actions on 19 September.
HPG stated that five soldiers were shot dead by snipers from HPG and YJA Star in the Girê Cûdî, Girê Amêdî and Girê FM resistance areas, located in Şehîd Delîl in western Zap region.
In the Girê Cûdî resistance area, six Turkish positions were struck and damaged by the guerrillas with heavy weapons. At Girê FM, a unit of YJA Star destroyed a video surveillance system installed by the Turkish army through targeted fire.
According to the HPG statement, Turkish fighter jets bombed the western Zap region and Metîna a total of seven times on 19 September. The targets were Girê Cûdî and Girê Bahar, as well as the surroundings of the villages of Gundê Dergelê, Gundê Bazê and Gundê Bêşîlî. Further attacks were carried out by attack helicopters and artillery.
On the other hand, HPG reported that HPG guerrilla Rênas was martyred on 17 September in a clash with Turkish forces near the village of Bana in Şırnak's Güçlükonak district, which has been besieged by the Turkish army for two months. The statement added that details of his identity will be published at a later date.