HPG: Iraqi army deploys troops to Zakho countryside
According to HPG, Iraqi forces have positioned border protection units near Zakho to prevent further incursions by Turkish troops. Meanwhile, the resistance in Heftanin continues undiminished.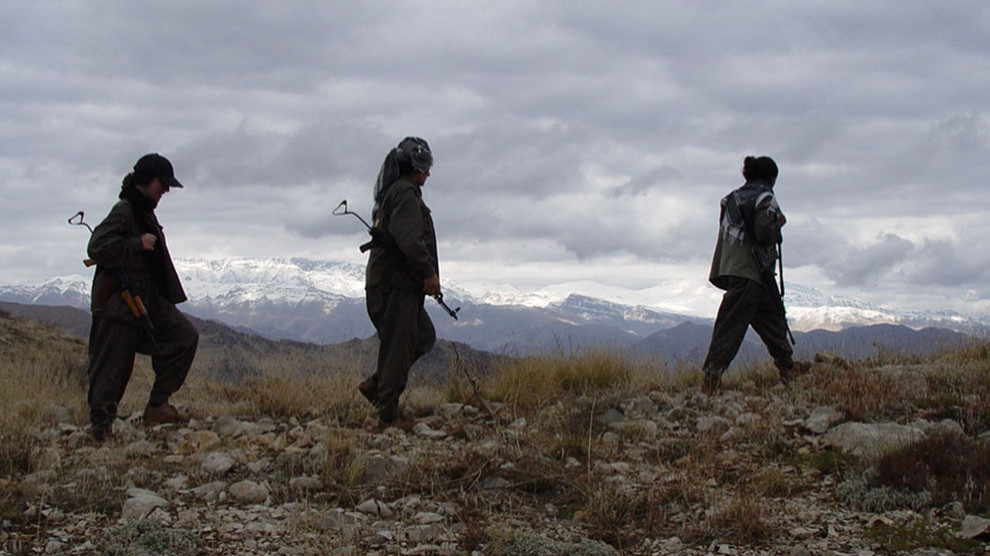 The Kurdish guerrilla organization HPG (People's Defense Forces) has released a statement reporting on the resistance against the Turkish invasion of Heftanin. According to the HPG press office, guerrillas targeted Turkish troops on June 2 as part of the 'Battle of Heftanin Campaign' ongoing in southern Kurdistan (northern Iraq).
At 11:20 in the morning, a Turkish soldier was shot dead by a sniper of YJA Star (Free Women's Troops) guerrillas in the area of Şeşdara.
Around 19.30 HPG guerrillas hit Turkish soldiers on Hill Katu Sule. According to the HPG, it was not possible to determine the number of casualties in the ranks of the Turkish army.
Iraqi border guard units are under observation
According to the HPG statement, border guards of the Iraqi armed forces have been dispatched to Zakho on June 1, Wednesday. Specifically, the troops of the Iraqi central government have been stationed in the areas between Kela Şabanike near Batîfa and Kerê near Derkarê.
The city of Zakho is located on the border with Turkey, on the route from the Ibrahim Khalil border crossing to Mosul.
HPG said: "These forces are officially in the region to prevent further incursion by the Turkish occupying army. An initiative like this, parallel to the intensive attacks by the invasive Turkish state, is food for thought. Our forces are closely monitoring the situation in the region. We will not leave our current positions until the background of this action has been fully clarified. Our position will be adjusted according to emerging developments."
Two soldiers killed in Çatak
The HPG also provided information on the latest guerrilla activities and actions in Northern Kurdistan. According to the statement, YJA Star guerrillas hit Turkish soldiers on 30 June in Çatak district of Van province during a road check near the hamlet of Çelê Buka in Kato Xelîla area. Two soldiers were killed here.
Operation in Hakkari
A military operation was launched in the Kato Kavalê area of Hakkari on 26 June. During the night, the Turkish army bombed the area with fighter jets and helicopters and airdropped soldiers in the area with Sikorsky helicopters. The operation was suspended the very next day.
Air raids on Gare
The statement also detailed the latest air raids by the Turkish army in Medya Defense Zones in Southern Kurdistan on July 2.  Accordingly, Turkish jets shelled the vicinity of the Yekmale village in Gare region. While guerrillas did not suffer any losses, there was massive material damage to the arable land of the civilian population.