International Kurdish Solidarity Collective: Pressure must be put on Turkey
The International Kurdish Solidarity Collective said that they will try to create public pressure on NATO and related institutions to stop Turkish aggression.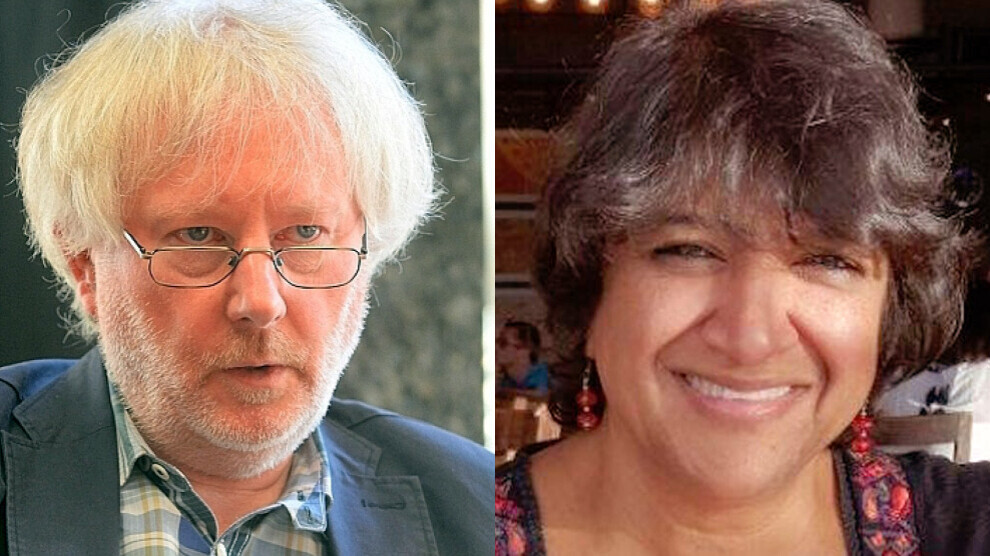 The International Kurdish Solidarity Collective, co-chaired by South African women's rights activist Fazela Mahomed and Left Party former MP Jürgen Klute, issued a call earlier this week warning both the relevant forces and the public against the Turkish occupation and its ongoing attacks.
Fazela Mahomed and Jürgen Klute spoke to ANF about the collective, the call and what they plan to do.
Erdogan receives green light from NATO
Pointing to the Turkish state's attacks in South Kurdistan and North-East Syria and the threat of a new invasion, co-spokesperson Klute said: "This is happening in the shadow of the Ukraine war. Erdogan used the request of Sweden and Finland to join NATO. It wants to exploit the NATO-Russia rift against the Kurds. NATO is also silent because it needs Turkey to fight Russia and support Ukraine. So NATO gave Erdogan the green light to attack the Kurds."
Jürgen Klute noted that the International Kurdish Solidarity Collective requested NATO and the international community to put pressure on the Erdogan government to stop its attacks.
Request for a meeting with German Foreign Minister Baerbock
Klute, finding positive that German Foreign Minister Annalena Baerbock criticized Turkey's actions against the Kurds against international law during her last visit to Turkey, said: "We will contact her and of course request a meeting. Because as a member of the German government for decades, this is the first time someone has opposed Turkish politics. I don't remember when the last time was. As a German politician, she says 'no' and demands respect for human rights."
Collective reaction to Turkish attacks
South African activist Fazela Mahomed, co-spokesperson of the International Kurdish Solidarity Collective, said: "The Collective started mainly in response to Turkey's ongoing attacks against the Kurdish people. It was an important response to the escalation of the war waged by the Turkish regime against the Kurdish people. We agreed to seek the support of high-profile people around the world for this initiative. In particular, it is unacceptable that the war in Ukraine gives Erdogan the opportunity to continue his attacks against the Kurdish people with impunity. For this, we have tried to ensure that sensitive voices around the world take a common stance. It is important to achieve this against the Turkish regime."
Erdogan wants to continue the war
Fazela Mahomed said that they are trying to persuade NATO and other important organizations and create public pressure, and continued as follows: "They should stop supporting Erdogan's violence against the Kurdish people. He exploits the current situation in Ukraine. We know that Erdogan is not interested in bringing peace. His plan is to continue the war and actually increase his influence in the Middle East. That's why we say he must be stopped."
We will continue to campaign
The spokespersons of the International Kurdish Solidarity Collective said that they will continue their campaigns uninterruptedly and try to ensure the participation of more people and added: "We will enter into dialogue with politicians and other groups from civil society. We can hold a conference to put pressure on Turkey. Maybe we can send a delegation to Northern and Eastern Syria and the Federal Kurdistan Region."