Jihadists relocated to Gire Spi border
The Turkish state has relocated 200 members of jihadist militias across Jarablus to the border with Gire Spi.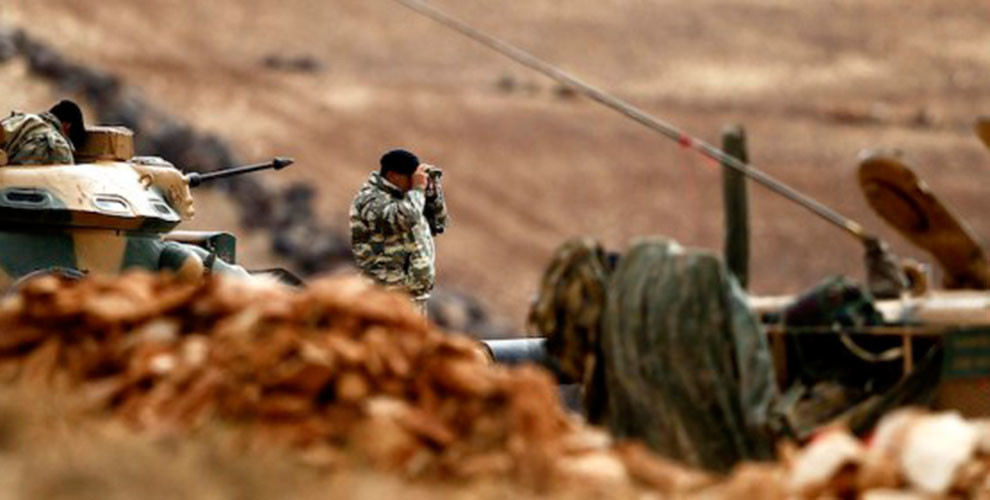 Turkish troops have been attacking villages in Gire Spi and Kobanê since 28 October. The Turkish state is now moving jihadists of the Ahrar al-Sham group to the border of Gire Spi (Tal Abyad) across Urfa province.
According to information ANF obtained from reliable sources, a large group of jihadists gathered from Afrin, Idlib and Shehba were helped to cross into Turkey through Jarablus border to attack Gire Spi on November 1, 2018.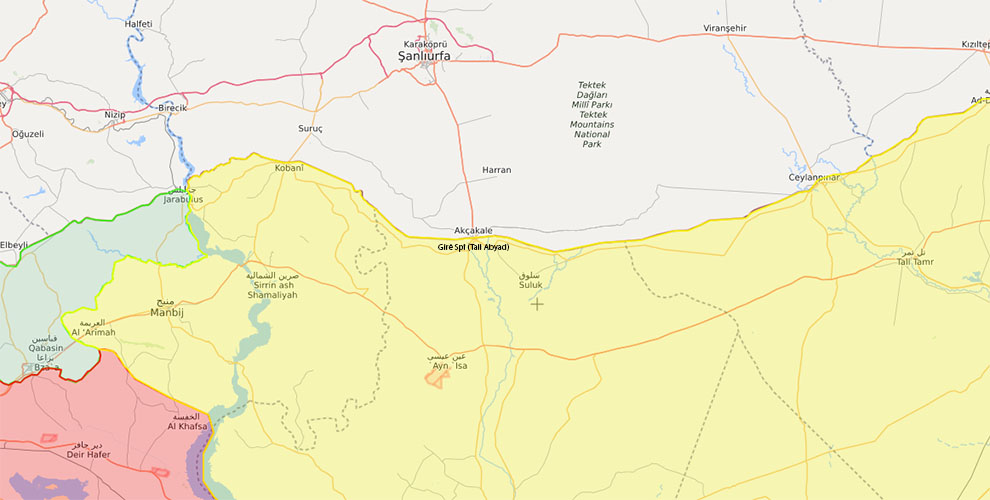 A number of mercenaries reportedly drove their vehicles, together with their weapons and equipment into the Turkish border between 5 pm and 6 pm on the mentioned day. Members of the so-called Islamic State (IS) and al-Nusra were among the jihadists who are apparently prepared to fight Gire Spi. In order to legitimize this group, the Turkish state put them in the uniforms of al-Qaeda offshoot Ahrar al-Sham. Some sources say that about 200 members of Ahrar al-Sham had arrived in the northern Kurdistan city of Urfa and will be stationed on the border of Gire Spi.
Jihadists gathered from Afrin, Idlib and Shehba
According to ANF's sources, most of the jihadists brought to Turkey under the name "Ahrar al-Sham" are Al-Nusra and IS members who have been brought together from Idlib, Afrin and Sehba. The Turkish state first used the Muslim Brotherhood for its proxy war in Syria and then groups like al-Nusra and the IS. Shortly after the start of the Rojava revolution, Turkey opened its border for these groups and allowed them to attack Serêkaniyê, Afrin, Kobanê and Cizîrê. In 2014, Gire Spi and Jarablus were occupied and made the official border crossing of the militia into Turkey. The Turkish state used these border crossings to provide the jihadists with weapons, logistics and personnel supplies. Especially during the resistance of Kobanê this close cooperation of Turkey with the jihadists could be well documented again and again.
After the liberation of Manbij, when it became clear that ISIS was coming to an end, the Turkish state on 24 August 2016 started an occupation operation against Shehba, starting from Jarablus, under the pretext of "fighting ISIS".
After a while, it came out that there was a sham fight in question, as ISIS jihadists trimmed their beards, changed their uniforms and acted as "FSA" under Turkish command. The Turkish state also used ISIS gangs acting as "FSA" in the occupation of Afrin.
Al-Nusra also there
When Russia, the Syrian regime and Iran put the Idlib operation on the agenda in the summer months of this year, Turkey included the successor organization of al-Nusra, Hayat Tahrir al-Sham (HTS) on its list of terrorist organisations on August 31.
On September 17, an agreement was reached in Sochi with Russia in which a dissolution of radical jihadists by Turkey was agreed basing on a demilitarized zone.
The Turkish state first tried to persuade HTS to comply with the agreement and moved some groups within HTS under direct control of Turkey to Afrin. When it became clear that HTS as a whole would not be convinced by the agreement, it was begun to liquidate the leadership of HTS in a joint intelligence operation of Turkish secret service MIT and the so-called National Liberation Front, which also involves Ahrar al-Sham. So was trying to bring about a resolution of HTS.
One of the dates on which the Turkish state relocated its HTS groups to Afrin was September 18, 2018. On that day, 400 HTS jihadists were transferred from Idlib to Afrin. One part was moved on to Jarablus. Those remaining were distributed among the "FSA" groups in the center of Afrin. 65 HTS members led by Abu Omar Alshami were joined to the Faylaq al-Rahman group in the village of Qibare. A part of this group was sent to Urfa against Gire Spi, according to our sources.