Journalist Emily Apple: Release Öcalan and delist the PKK
Journalist Emily Apple said that it is time to "release Öcalan and delist the PKK."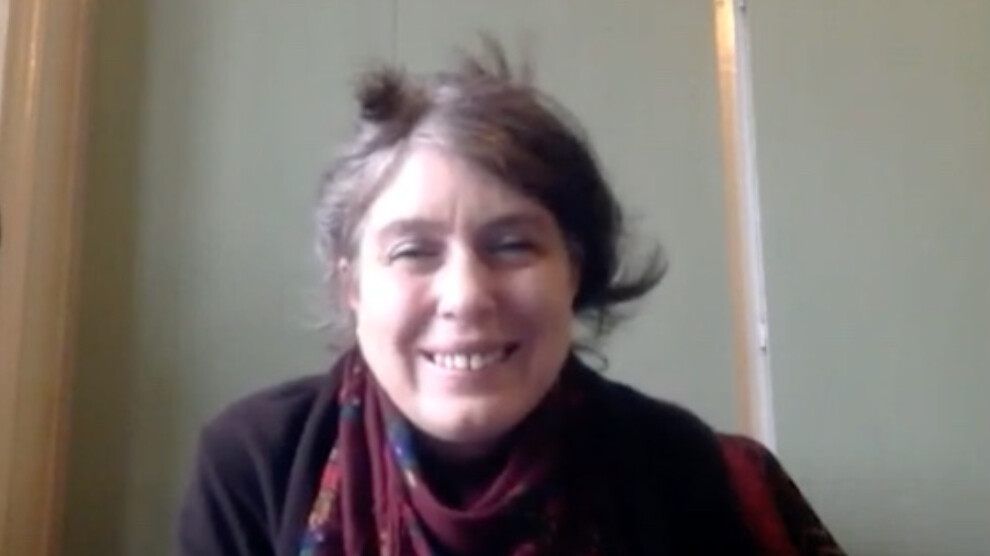 The Canary journalist Emily Apple said in an interview with Erem Kansoy that it is time to "release Öcalan and delist the PKK.".
Apple is a journalist and an activist. She is the senior editor at The Canary and specialises in writing on issues around policing, surveillance and the Kurdish Freedom Movement. She is part of the Kurdistan Solidarity Network and is involved in several groups supporting prisoners and defendants.

In December 2021, a delegation of people from the Kurdistan Solidarity Network, prisoner and defendant campaigns and radical journalists travelled to Bakur. "Our aims - said Apple - were to learn from a struggle that inspires us politically, to connect our work, and to amplify the voices of those facing constant repression from the Turkish state."
The interview was prepared with the support of the Freedom for Öcalan Campaign and the Peace in Kurdistan campaign in collaboration with Medya Haber TV and Sterk TV.
Peace in Kurdistan - https://www.peaceinkurdistancampaign.com
Medya Haber https://www.medyahaber.info/