KCK Education Committee says demands made by students in South Kurdistan should be met
The KCK Education Committee said in a statement that the demands made by students in South Kurdistan are legitimate and should be met.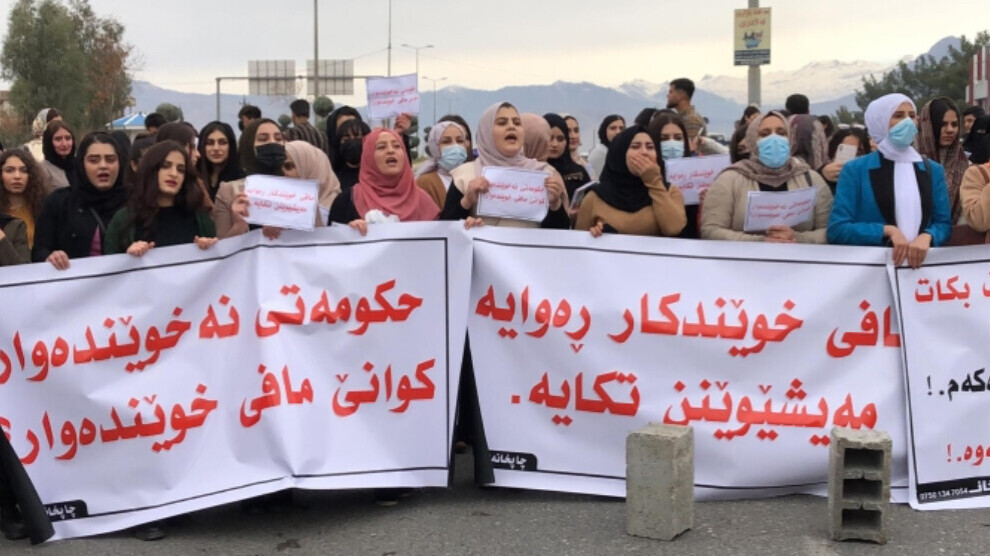 Students in South Kurdistan have been protesting for two weeks to reclaim the payment of their scholarship. Students faced harsh repression for reclaiming their social services and have been detained. Many are still in custody and there is no news about them.
The KCK Education Committee issued a written statement saying that "as much as education in one's own mother tongue is a legitimate right, so is the demand for meeting educational needs!"
The statement added:
"The KCK Education Committee salute the actions promoted by our university students, who have been taking to the streets for their just demands in South Kurdistan since 21 November. They have not given up their just demands despite the oppression and attacks they suffered.
As in all parts of our country, our people in South Kurdistan have never stayed away from protecting their language and culture by risking the heaviest price against all the attacks of cultural genocide, language massacre and physical genocide that have been witnessed for centuries. In this sense, the right to education in one's mother tongue in South Kurdistan is one of the greatest and permanent achievements of our Bashur people. What needs to be done in order to protect and develop this right, which has been won by paying a heavy price, is to overcome all the obstacles in front of the education of our children and young people, and to remove the field of education from being the arena of conflicts between parties.
Protests have been held in Ranya, Koyê, Halabja, Hewlêr, Qelâdze, Süleymaniye, Kıfri, Seyidsâdıq and many other places since 21 November. Students are demanding their scholarships, as well as to improve unhealthy conditions in dormitories, and most importantly, they are demanding to end unequal approaches in service to non-party students in universities. Instead of showing respect for their actions, the students have been attacked and put in prison.
The Ministry of Education, Higher Education and Finance Ministries, and the South Kurdistan Government officials, should fulfil the duty given to them by our people by addressing the ongoing actions as democratic and legitimate demands and making the necessary corrections and improvements.
It should be known that ignoring the actions that have been going on for about a month and remaining silent about the just demands of the students will not stop the Kurdish youth, who have a legacy of struggle.
For this reason, we call on all relevant institutions to use the authority given to them by our people for the interests of the people and the youth, who are our future, and to meet the demands of our students as soon as possible, and once again we strongly remind you that this is both a duty and an obligation."