Özgürlükçü Demokrasi journalists sentenced for news they wrote
The fifth hearing of the trial against five employees of Özgürlükçü Demokrasi paper has been held at the 23rd Heavy Penal Court.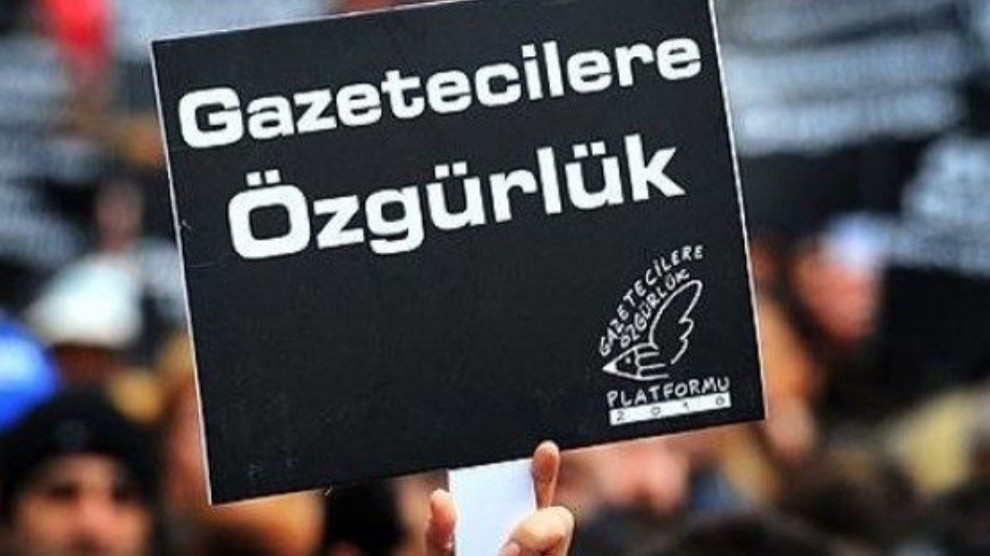 Three arrested defendants, concession holder Ihsan Yaşar and editors Mehmet Ali Çelebi and Reyhan Hacıoğlu were present at the fifth hearing of the case at the Istanbul Courthouse.
Çelebi said in his statement that he did not accept the alleged offenses and that the bill of indictment was based on "fiction."
"The allegations are pieces of journalism. All the issues of the newspaper are examined by the prosecutor's office. Can judiciary and law be run arbitrarily? It can't.
Çelebi added: "Journalism is held as a hostage, journalism is imprisoned. Imprisoning journalism means imprisoning democracy."
Defendant Hicran Urun said in her statement that on trial is in fact journalism and added that the bill of indictment consists almost entirely of news reports.
"The government views everyone who is not on its side as terrorists and the judiciary contributes to this. There is not a single concrete evidence to sustain the accusation of membership of a terrorist organization. What is on trial here is journalism."
Hacıoğlu said that she has been trying to prove for 15 months that she is a journalist. 
"We are in prison - she said - for the news we wrote."
The court ruled for the acquittal of Pınar Tarlak, Ramazan Sola and Mizgin Pendik. However it sentenced Hicran Urun, Reyhan Hacıoğlu and İhsan Yasul to 3 years, 1 month and 15 days in prison for "aiding an illegal organization."
Çelebi was given a jail term of 3 years and 9 months for the same offense. Yaşar was sentenced to 10 months in prison for possessing an unlicensed weapon.
Yasul was also sentenced to 1 year, 6 months and 22 days in prison for "making propaganda for an illegal organization."
The court ruled for the release of Hacıoğlu, Çelebi and Yaşar, considering the time they stayed behind bars.