Basque paper Berria publishes blog in solidarity with Kurdsh journalists in prison
The Basque daily paper Berria has published a blog in solidarity with Kurdish journalists in prison.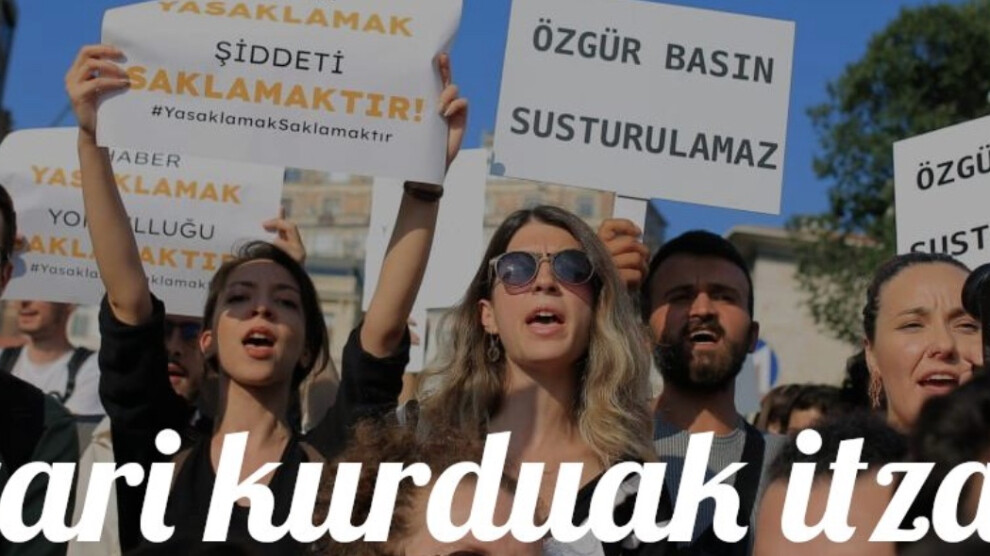 Thanks to the collaboration with Yeni Yasam newspaper and the Dicle and Firat Journalist Association (DFG), the Basque daily paper Berria has begun publishing a blog in solidarity with the Kurdish journalists in prison. 
The blog features texts and messages written by the journalists and sent to the Basque paper, which translates them in Euskera. 
Soon the blog will also be translated into Spanish, Italian, French and English.
Presenting the blog, called "Kazetari kurduak itzalpetik" (Kurdish journalists from the shadow), Berria wrote: "In this blog we will publish the texts and messages that the journalists send to Berria from the prisons in which they are found. Because journalism is not a crime and solidarity also means becoming spokespersons for those whom you want to prevent from speaking and writing."

Background
On 8 June 2022, 20 journalists and one media worker were detained following home raids in Diyarbakır, as part of two separate criminal investigations conducted by the Diyarbakır Prosecutor's Office. The offices of Jin News, Pel Production, Piya Production and Ari Production were also raided, with police officers confiscating cameras, computers, news equipment, and other documents. 
The journalists and media worker were held in police custody for eight days. Neither them nor their lawyers were given information about the operations or investigations. On 16 June, the detainees were questioned about their journalistic activities and social media posts, and were notably asked what they thought of the PKK. Later that day, the court ordered the arrest of 16 of them on 'strong suspicion of membership of a terrorist organisation'; the others were released on probation and placed under a travel ban. They must also report to the police station twice a month.