Call for solidarity with journalist Oruç as trial nears
A call for solidarity was made for Journalist Aziz Oruc, whose trial will begin on 21 July.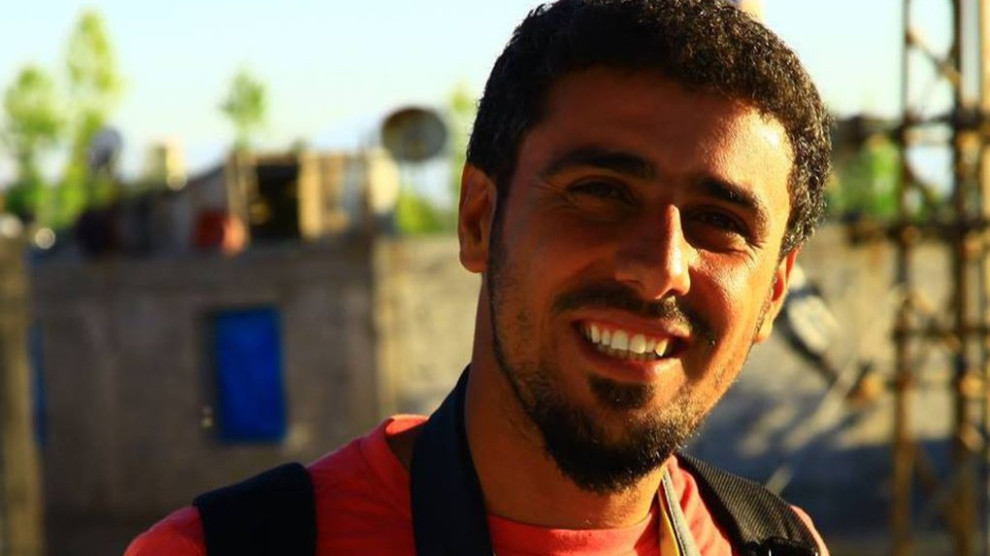 Justice was requested this week for jailed journalist Aziz Oruç in the "Justice Vigil" action carried out in front of Çağlayan Courthouse by the "We Want Justice Platform". Hülya Oruç, wife of Aziz Oruç, joined the vigil with their two children.
In a statement Volkan Çeşma, Member of the Resistance Council, drew attention to the situation of 197 journalists imprisoned in the person of Aziz Oruç. Çeşma underlined that the government doesn't allow any opposition nor journalist telling the facts as they are.
Çeşma called on everyone to join the hearing on 21 July because, he said, "it is not only Aziz who is on trial. All journalists are on trial."
'Journalism is not a crime, torture is'
Oruç's wife Hülya Oruç said that she wants her children to grow up with their fathers and called for solidarity. "Journalism is not a crime but torture is," said Nuriye Gülmen, a member of the Resistance Council, who said that Oruc was tortured for days while in custody.
The first hearing of the trial against Aziz Oruç will be held on 21 July at the Ağrı 2nd High Criminal Court.