Chant a slogan for me too, says journalist Pınar Gayıp from house arrest
Istanbul journalist Pınar Gayıp is under house arrest and won't be able to take part in the 8 March celebrations. She appeals to other women: "Take to the streets for your rights and your life!"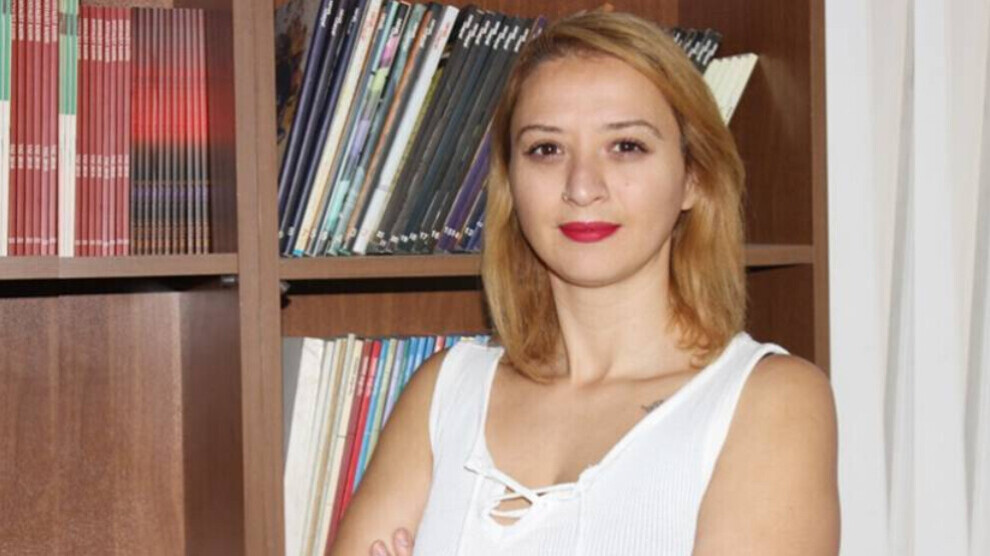 ETHA correspondent Pınar Gayıp is one of the 48 people detained on 14 January in an operation against the socialist party ESP in Turkey. The journalist was placed under house arrest. Gayıp points out that house arrest is a different form of detention. She has been working as a journalist since 2014. When she started this job, she only took photos and filmed the activities in which she took part anyway. Over time, she learned how to write an article from other journalists. She has been a correspondent for the ETHA news agency since 2015.
Because of her journalistic activities, Pınar Gayıp is targeted by the state prosecuting authorities. She says: "I don't even remember how many times I've been arrested. After 14 months in prison, I was placed under house arrest. I was under house arrest for seven months at the time. There is only one reason for house arrest: the government feels pressure of the international opinion. During my imprisonment a judicial reform was due, there were almost 200 journalists in prison. House arrest allowed the state to reduce the number of journalists in jail. The situation is the same today. House arrest does not count as prison. However, it is a different form of detention. You cannot go out and have to be provided with the necessities of life by others. As a journalist, it's difficult to stay at home all the time. I get up early every morning like I'm going to the agency. I plan my day and the whole week. Journalists, however, belong on the streets, they have to be on the field to follow and cover things. This right has been taken from me. However, I continue to write articles and carry out interviews. I also tried to contribute to the work by writing while in prison. I don't want to be kept away from work."
Police violence and pressure from male colleagues
Like many female journalists, Gayıp not only has to struggle with state repression, but also with the patriarchal point of view of her male colleagues: "The attacks on women journalists cannot be viewed independently of the violence against women in society. There is a massive attack on women and their achievements, and this attack also targets women journalists. We also experience psychological violence from male colleagues, occasionally even physical violence. During actions or in custody, we experience sexual violence from police officers."
The journalist continued: "Women resisted even in times when no one dared to go out to the streets. Sometimes women's actions have been banned. We are facing an attack on the achievements that women have reached after fighting for years. That is why women continue to take to the streets for their lives and their rights."
A day of resistance
Pınar Gayıp will not be able to join the 8 March activities this years, being under house arrest. She said she wants to sit at the computer and work. "8 March is International Working Women's Day. It is no longer a day of remembrance, but a day of resistance. For a journalist, that means reporting on it. I haven't been an activist at demonstrations for years, but being there and describing the atmosphere you experience makes you part of it. I can't be on the streets this year, but I will follow and write about every moment of this special day on my computer. That's why I'll actually be there."
The journalist issues a call "on my colleagues and all other women to take to the streets for their rights and their lives and to defeat the patriarchal system of rule and fascism. Chant a slogan for me too!"