Government continues crackdown against free press in Turkey
The AKP-MHP government's crackdown against the free press is continuing. The government manipulates the judiciary to punish Kurdish journalists and targets those who reveal the truth.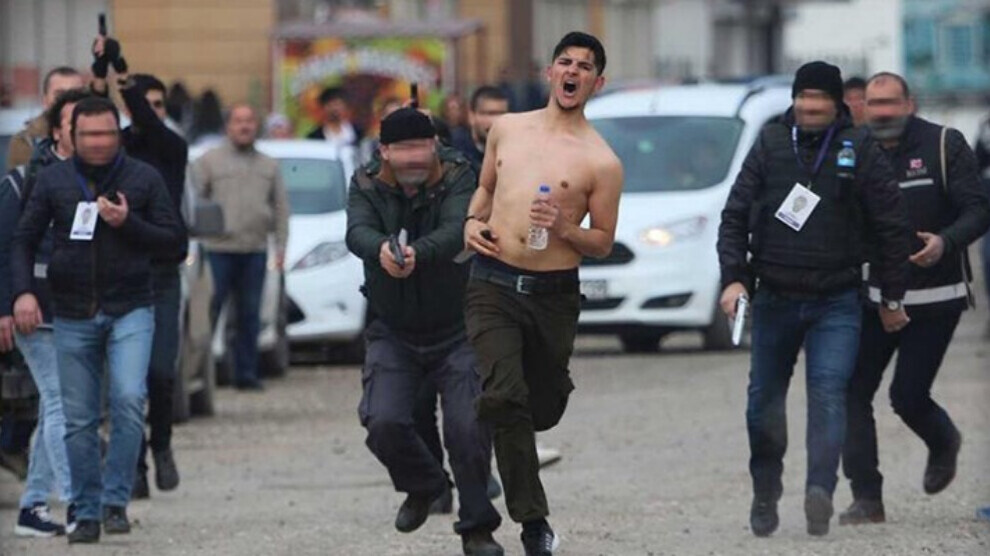 Mezopotamya Agency (MA) Correspondent Abdurrahman Gök is accused of "membership in a (terrorist) organization" and "conducting propaganda for a (terrorist) organization" because of his reports, phone calls with news sources, social media posts and anonymous witness statements about him. On Thursday, Gök attended the hearing at the Court of Appeals together with his lawyer, Resul Tamur.
Representatives of the Dicle Fırat Journalists Association (DFG) and the Journalists' Union of Turkey (TGS) also monitored the hearing in an act of solidarity.
The journalist drew attention to unlawfulness in his case in a 4-page defence which he submitted to the court in a written form.
Gök defended that it is against reason and law to claim he conducted propaganda by taking photos of the people in question even if they happen to be members of any organization.
Gök emphasized that it is journalism, but not him, that has stood trial from the very beginning of the case. He said that the main reason why he is being tried is that he photographed Kemal Kurkut's murder as part of his journalistic activities.
The court adjourned the hearing to June 30.
LAWSUIT AGAINST REPORTER ARSLAN
On the other hand, a lawsuit has been filed against Mehmet Arslan, a reporter of Dicle News Agency (DIHA) which was closed in accordance with a governmental decree (KHK), on charges of "conducting propaganda for a (terrorist) organization". The indictment claimed that Arslan's reports published by DIHA in 2014, and his posts with photos of YPG members should be considered a crime. Arslan's trial will begin in the coming days.
CHAMBER OF ARCHITECTS ACCUSED OF AWARDING JIN TV
As part of the 2021 Emre Madran Press Awards, the Ankara Branch of the Chamber of Architects awarded Jin TV in the field of International Television Journalism. The Chamber of Architects was targeted by pro-government media outlets after the award ceremony. The directors of the Chamber of Architects were later summoned by the Ankara Chief Public Prosecutor's Office for a statement.