Guerrillas infiltrate invaders in Çelê: 4 Turkish soldiers killed
Four Turkish soldiers, including a commander, were killed in the countryside of Hakkari province in North Kurdistan.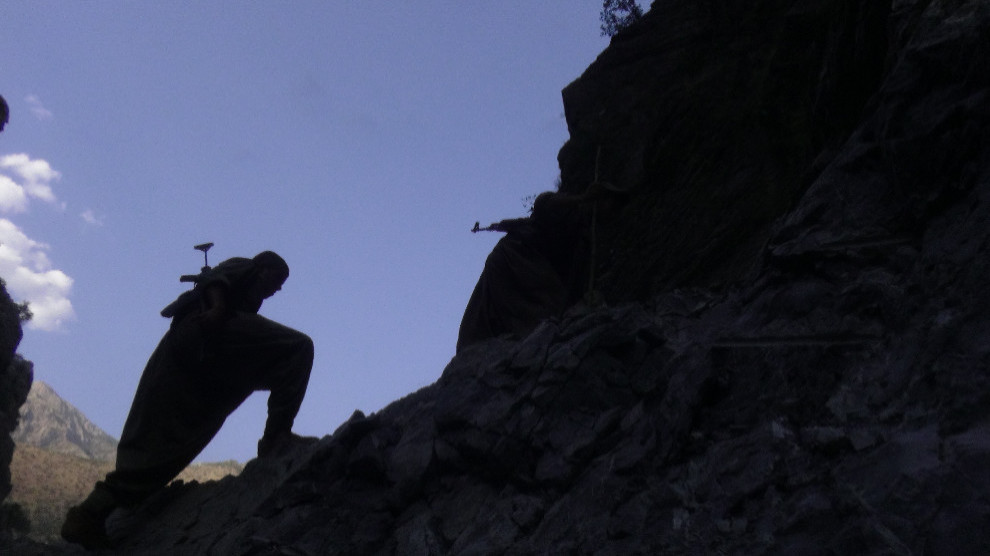 Four Turkish soldiers were killed in Çelê (Çukurca) district of Hakkari, said the press office of the People's Defense Forces, HPG.
The HPG said in the statement that the attack on Hill Hakan was part of "Martyr Ronya and Martyr Bager Revolutionary Initiative" and targeted an army squad.
The HPG added: "The occupiers' activities were monitored over a long period of time before our forces took action. On 11.45 am on 30 May our unit entered the enemy positions, killing 4 enemy soldiers, including the group commander. Another occupier was injured."
The HPG also confiscated an MPT-76 rifle, and a heavy machine gun was destroyed. After the action, the Turkish army retrieved their dead and injured from the hill. Then a military operation was launched.
At the same time as the action on Hill Hakan, the guerrillas carried out an action against military units of the Turkish army at the nearby Koordine summit. The Koordine Hill is located on the border with Medya Defense Zones. The number of deaths and injuries could not be established.
The HPG also commented on a military operation carried out by the Turkish army between 13 and 18 May in the region of Gabar in Şırnak. Serious artillery attacks were carried out and as a result, two guerrillas fell as martyrs.
Air strikes on southern Kurdistan
The statement ended reporting that "on 30 May, the Turkish occupying air force bombed the Hill Sor in the Avaşîn region in the Medya Defense Zones. There were no losses among the guerrilla ranks."