HBDH claims responsibility for the action in İzmir
HBDH announced that the action which targeted a factory in İzmir city on August 12 was carried out by their units.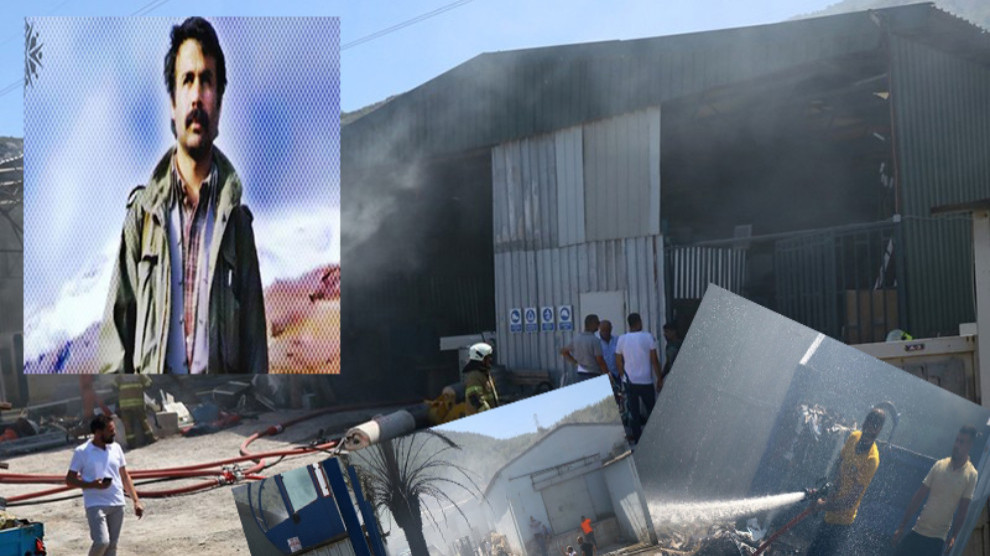 Peoples' United Revolutionary Movement (HBDH) Mahsum Korkmaz Vengeance Militia released a statement claiming responsibility for an action carried out by their fighters in Bornova district of İzmir province west of Turkey on 12 August 2019.
The statement by HBDH Mahsum Korkmaz Vengeance Militia said that they targeted factories that manufacture containers and water tanks for the Turkish invasion army.
"Those who earn money over the pain, massacre and occupation of others, those who provide logistics to war, will pay the price. Those who feed on the dirty war will face with the reality of war.
Our action was carried out in memory of those who led the 15 August 1984 guerrilla initiative which bears the spirit of Mahir Çayan, Deniz Gezmiş, İbrahim Kaypakkaya and is the path of the Peoples' United Struggle.
We as HBDH militia salute the 15 August guerrilla initiative and recognize the path of struggle it created as our path. It is high time to increase the revolutionary struggle, the fight for freedom, and to destroy the AKP-MHP fascism. With the courage, commitment and determination of 15 August, we say that the united revolutionary struggle of peoples will definitively win.
We have a call to the youth of Turkey and Kurdistan; our actions ongoing for days have opened the path to emancipation from fascism. The power, capacity and commitment of united struggle gives the AKP-MHP fascism a hard time. No matter where and how many people you are, begin to fight fascist institutions, do not let them sleep in peace your neighborhoods and schools, do enlighten their nights!"
RELATED NEWS: