HDP's Buldan: Democracy will win in Istanbul
HDP Co-Chair Pervin Buldan addressed a rally promoted by her party in Esenyurt, as part of the campaign before the re-run of the Istanbul elections on 23 June.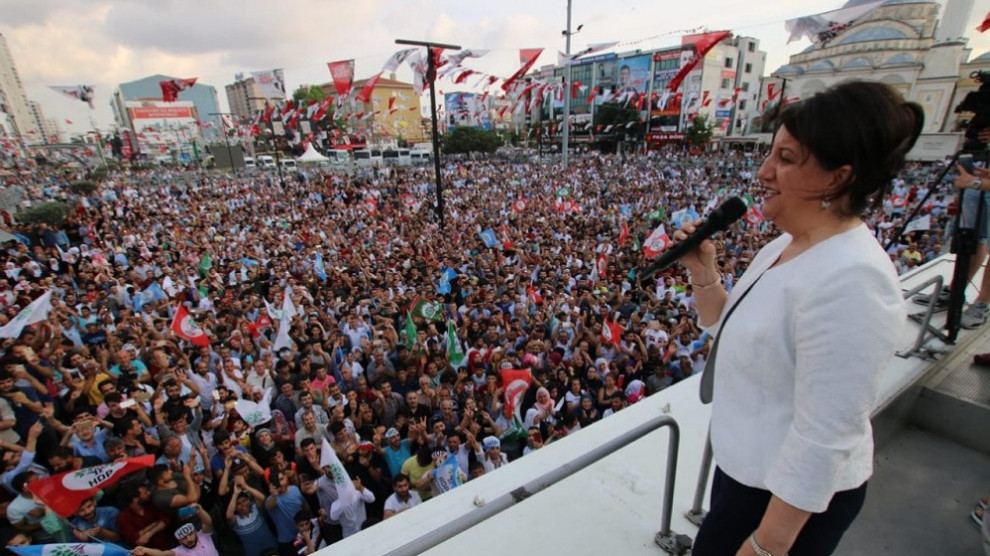 Perving Buldan said in her speech that "here in Esenyurt I see the people, the youth, the women who will change the fate of Istanbul on 23 June."
Buldan added: "We know that every party starts its election campaign in Esenyurt. Because Esenyurt means Serhed, Botan, Amed, Hakkari, Van, Şırnak, Kars, Iğdır, Ardahan. For this reason, all parties start their election activities in Esenyurt. We, as HDP, hold the first rally of the June 23 election here."
On 23 June, said Buldan, "We're not going on holiday, we'll work day and night until 23 June and we'll go to every house and eventually win on 23 June.
With the victory of democracy forces on June 23, both Turks and Kurds will win. Alevis living in Istanbul, Assyrians, women, young people will win. Our White headscarves will win. Our comrades in prisons will win. Selahattin Demirtaş, Figen Yüksekdağ will win."