Journalist İpekçi: We need an organized struggle to counter attacks on Kurdish and free press
Former TGS chair Ercan İpekçi said that the government is engaged in a systematic attack against the Kurdish press and opposition media, and called for an organized struggle against it.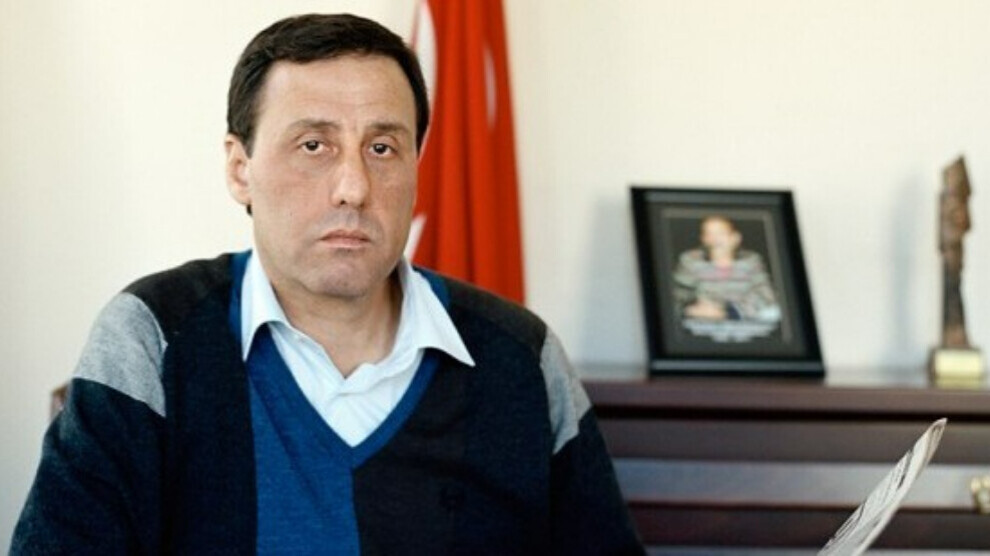 Former TGS (Journalists' Union of Turkey ) chair Ercan İpekçi visited 9 Kurdish journalists in Sincan Prison and said: "Our colleagues in Sincan Prison said that space is not important for journalism, and that they will continue the Free Press tradition anytime and anywhere. Their morale is high."
Nine out of 11 Kurdish journalists taken into custody in the Ankara-based investigation in 9 cities on 25 October were remanded in custody on 29 October.
Ercan İpekçi, former chair of the TGS, said that 16 journalists were arrested in June, and then Halk TV and TELE1 faced heavy fines by RTÜK.
He underlined that the 'Censorship Law' was passed and approved and published in the Official Gazette with the opening of the Parliament, and added that MA and JINNEWS were also among the media targeted.
Pointing out the systematic attacks by the government, İpekçi said: "There is no difference between arresting and criminalizing journalists working in the Kurdish press for alleged 'membership in a terrorist organization', punishing other opposition media outlets for various reasons, and controlling and censoring social media posts with the allegation that they insult members of the political power. The systematic attack carried out by the political power through the judicial mechanism, the Directorate of Communications, RTÜK, the Press Advertisement Agency, the Information Technologies and Communications Authority (BTK) and the actual interventions of the law enforcement units has only one target: suppressing the media, to prevent the social opposition from getting stronger in solidarity. They want to alienate and divide all opposition groups and to prevent their unification."
Organized struggle against attacks on free press
İpekçi said that the government will not hesitate to try every way to maintain the increasingly oppressive order it has imposed for the past 20 years, and continued: "The opposition's persistent determination of solidarity with all social segments without falling into the trap of Kurdish-Turkish discrimination means that a new democratic, free and law-abiding order will emerge. In this framework, we encourage everyone to be in solidarity with all our imprisoned journalist colleagues, to work together until they get out of prison and resume their profession, to make them visible to the public by visiting them in prison. In summary, we call for an organized struggle against systematic and organized attacks on the media."
Message from jailed journalists
Visiting Kurdish journalists in Sincan Sincan Prison, İpekçi said that the journalists conveyed the following message to the public: "Our colleagues told me that space is not important for journalism, and that they will continue the tradition of Free Press initiated by [journalists such as] Musa Anter and Gurbetelli Eröz anytime, anywhere. They know that the charges against them are all about their professional activities. Their morale is high. They thanked everyone for their solidarity."