Journalist Emrullah Acar released after six days in custody
After six days in police custody, MA correspondent Emrullah Acar has been released in Malatya. The journalist announced that he will continue his work for MA and continue to report the truth.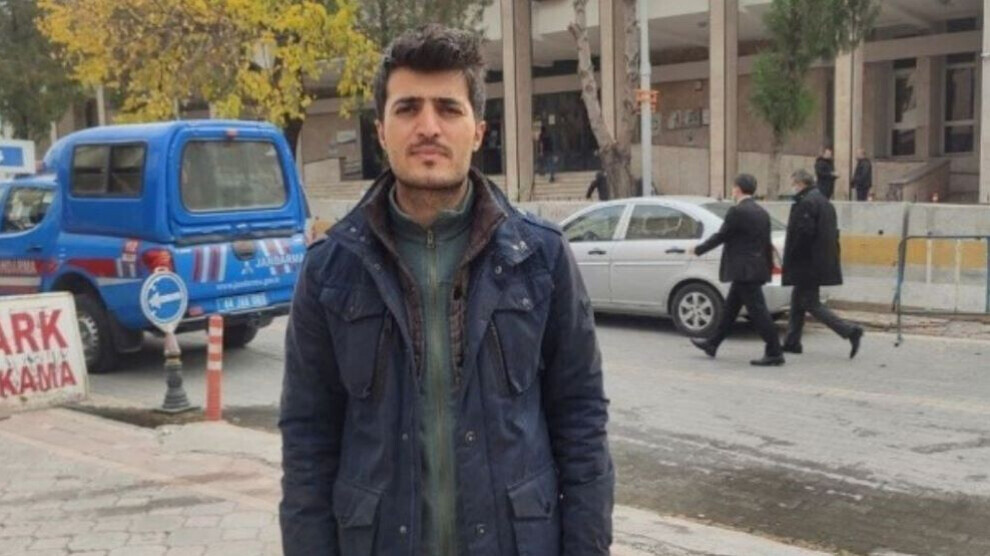 Kurdish journalist Emrullah Acar has been released after six days in police custody. The correspondent for the Mezopotamya news agency (MA) was detained on Nov. 19 for alleged membership in a terrorist organization in Urfa and transferred to Malatya. There he was released on condition of judicial control after a court hearing on Wednesday.
Acar stated after his release: "I was detained for six days due to my journalistic activities. My alleged crime is said to be making a phone call to a source of information. I am a journalist, so I make phone calls to hundreds of people every month. There is an arrested person and allegedly a recording of a phone call I made to that person. For this reason, I was unable to perform my professional duties as a journalist for six days."
By order of the court, Acar must report to the police once a month in the future and provide a signature. He expressly stated that he would continue to work for MA and thanked everyone who have supported him since his arrest.
Acar's lawyer, Ali Arslan, had said on Monday that his client had been questioned about an article on the case of 18-year-old Barış Özcan. Özcan had been threatened by the police in Malayta and was to be recruited as an informant. The HDP activist had made public through the Human Rights Association (IHD) in early October that he had been offered money to pass on information about HDP to the police. Journalist Emrullah Acar had reported for MA on the workings of the Malatya Police, notorious for its unlawful practices against opposition figures, in connection with Özcan. Arslan assessed his client's arrest as a "hostile criminal action" by Turkish security authorities against an "opponent."
Acar, who is originally from the Dargeçit district of Mardin, studied journalism at Mersin University and has been working as a correspondent for the Mezopotamya News Agency (MA) for three years. In Urfa, he is following, among other things, the justice struggle of Emine Şenyaşar, who lost her husband and two sons three and a half years ago in a lynching by an AKP mob. Acar is perceived as a "troublemaker" by security forces because of his work, and he has been threatened and harassed several times.