Journalist Oruç expected to appear in Court today
Journalist Aziz Oruç was finally asked to give a statement, 7 days after being taken into custody.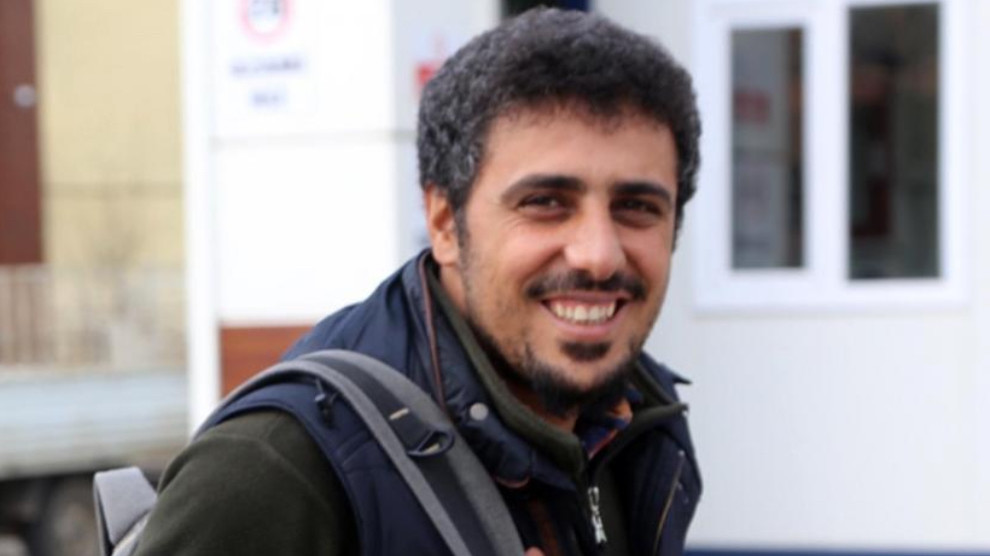 Journalist Aziz Oruç, who was detained in Doğubayazıt (Ağrı) on 11 December and called a "terrorist" by Turkish Ministry of Interior, was asked to give a statement only after several days from his arrest.
Finally on Tuesday Oruç was asked to make a statement at Doğubayazıt District Police Department. He was asked about how it came to the border and about what he posted on social media.
Oruç is expected to appear before the judge today. The journalist was tortured in Armenia as well as in Iran before being left to die at the border with Turkey by Iranian security forces who prevented him from crossing the legal border gate into Turkey. 
WHAT HAPPENED?
Oruç, who has been living in the South Kurdistan Region for nearly 3 years because of the lawsuits filed against him, was detained at the Armenian border as he was trying to go to Europe via Iran. 
Oruç was heavily harassed by Armenian police while in custody and was later handed over to the Iranian soldiers. In Iran he was tortured for 2 days before being left to die on the border with Turkey. The journalist was left barefoot at the border on the night between 10 and 11 December. He was detained by police on the Doğubayazıt-Ağrı highway on 11 December.
HDP Doğubayazıt provincial co-chair Abdullah Ekelek and Muhammet Ikram Müftüoğlu who was detained after the police raided both his house and workplace were arrested on the grounds that they had helped and supported Oruç.