Journalist Polat released with travel ban
Özgürlükçü Demokrasi worker Barıș Polat was released from prison with a travel abroad ban.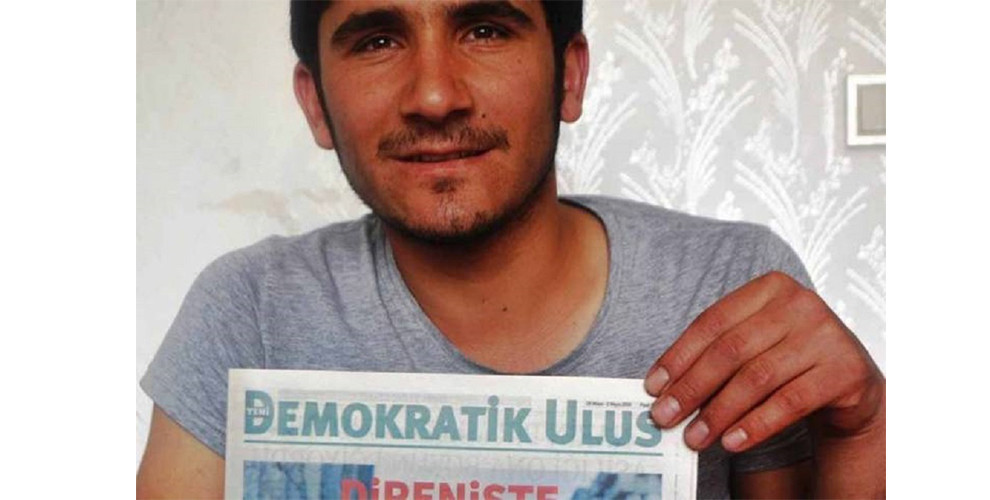 Barış Polat, worker for the Özgürlükçü Demokrasi newspaper shut down with a Statutory Decree after a trustee was appointed, had been on remand for 7 months had his second hearing in the Antep High Penal Court No.7. Polat, his lawyer Ahmet Hartavi and his family attended the hearing. 
In his defense Polat said, "It is not a crime to sell a legal newspaper. Phone calls I had with friends were presented as crimes, but none of them include any criminal content."
"HEVAL" AND KURDISH MUSIC AS EVIDENCE
Lawyer Ahmet Hartavi said the newspaper his client distributes is a legal publication, and added that his client can't be held responsible for the content even if it was illegal: "His job is to distribute the paper. The indictment cites the word "heval" and some Kurdish songs as evidence, but these do not constitute crimes. We demand the release of my client."
The court ruled to release Barıș Polat with a travel abroad ban. The next hearing was postponed to April 20.