Journalists Müftüoğlu and Yılmaz to appear in court today
17 people taken into custody on Saturday as part of the Ankara-based operation, including journalists Dicle Müftüoğlu and Sedat Yılmaz, will be transferred to the court today.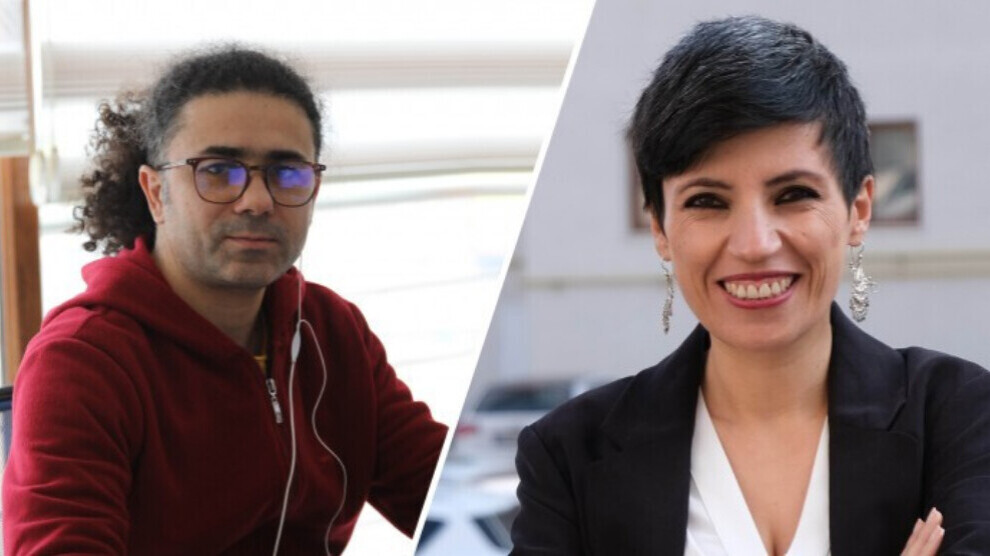 Dicle Fırat Journalists Association (DFG) co-chair Dicle Müftüoğlu, Mesopotamia Agency (MA) editor Sedat Yılmaz, Yılmaz's wife Selma Yılmaz and his sister Filiz Yılmaz, Cahit Kanbay, Cihan Güneş, Ramazan Debe, Erol Balcı, Evin Özbek, Rıdvan Aslan, İsmail Adanmış, Cahit Ablay, Mahmut Dogı, Devran Ak, Hasan Özhan, Şemsettin Toprak, Abdurrahim Tanyeli and Mehmet Emin Yıldırım were taken to give statements at the Ankara TEM Branch.
The 17 detainees have been held at the Police station on Monday night and are expected to be referred to the Courthouse today.