Journalists remember fallen colleagues in Qamishlo
Journalists Seed Ehmed and Mihemed Hisen Reşo, who lost their lives almost six weeks ago in an air raid on a civilian convoy in Serêkaniyê, Northern Syria, were commemorated by their colleagues in Qamishlo today.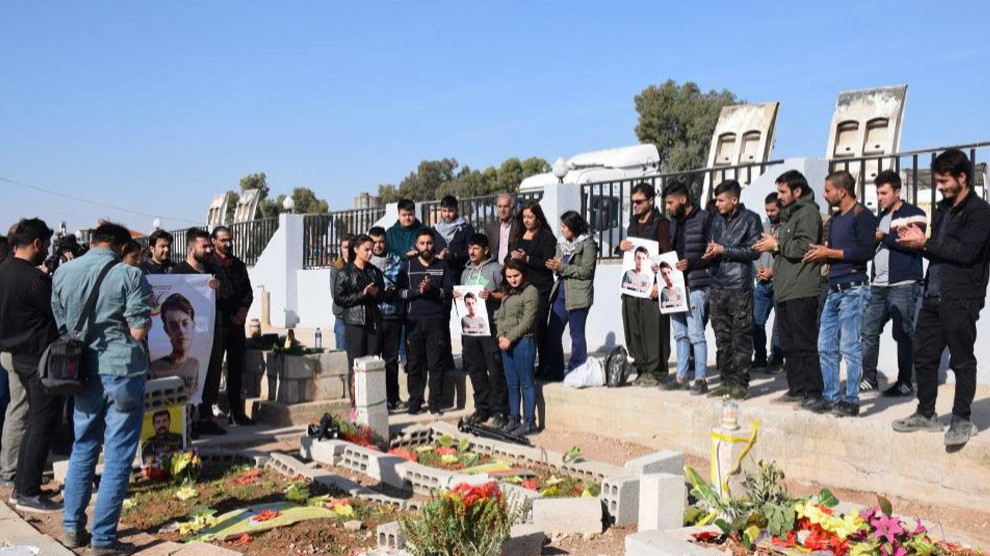 The journalists Seed Ehmed (Saad al-Ahmad) and Mihemed Hisen Reşo, who lost their lives in the war of aggression of Turkey and its Islamist mercenaries, have been commemorated in the north-eastern Syrian cantonal capital of Qamişlo. On 12 October 2019, both journalists accompanied a civilian convoy to Serêkaniyê (Ras al-Ain), which was bombed by the Turkish Air Force. Seed Ehmed, a correspondent for the Rojava-based news agency ANHA (Hawarnews), was killed instantly. His colleague Mihemed Hisen Reşo from the Yazidi television station Çira TV, who also worked for the Kurdish television station Stêrk TV, succumbed to his injuries one day later.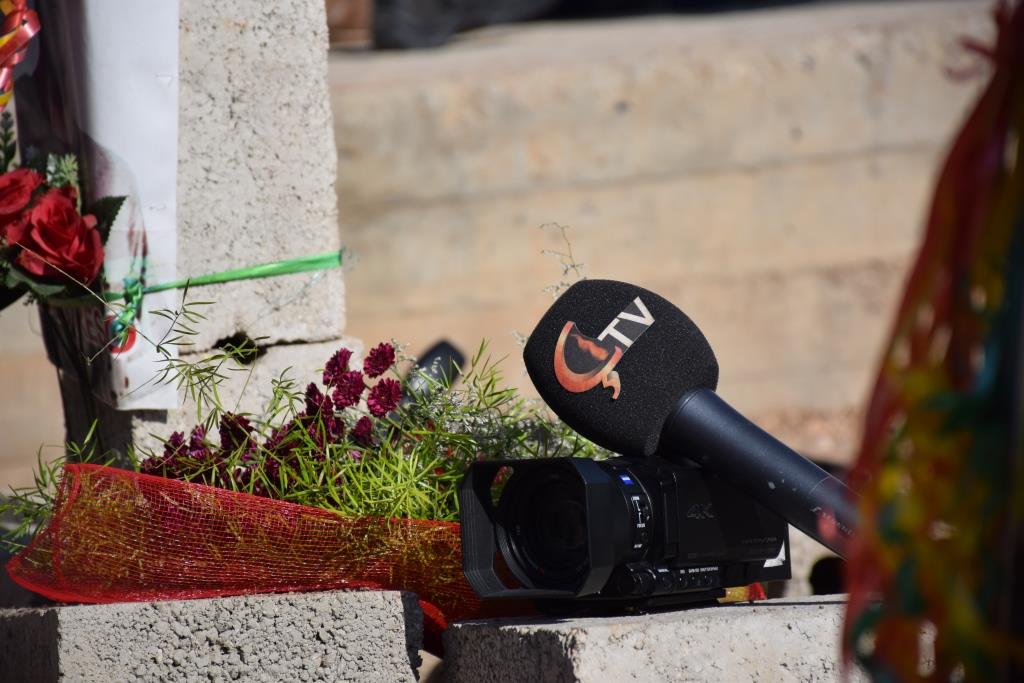 The commemoration on the 40th day after the death of the journalists took place at the cemetery "Delîl Sarûxan". Numerous press workers were present to commemorate their dead colleagues. In their speeches, representatives of ANHA and Çira TV drew attention to the importance of war reporting, especially in Northern and Eastern Syria / Rojava. In contrast to the one-sided reporting of the mainstream media, which always found peaceful words for the war in Syria and called the invasion contrary to international law a "military operation" or "military offensive", journalists like Seed Ehmed and Mihemed Hisen Reşo dedicated themselves to the free press and called things by their names in order to make an important contribution to the revolution. This is precisely why they are being targeted by the invasion troops.
After a concluding prayer for the dead, those present affirmed that they would continue their work unswervingly. "We will not remain silent, but continue on the path of the martyrs," they said.