MA journalist Mehmet Aslan released after 5 months in pre-trial detention
Journalist Mehmet Aslan is to be released after five months of pre-trial detention in Antalya. That was decided by the court in the first hearing of the trial against the correspondent of Mezopotamya Agency.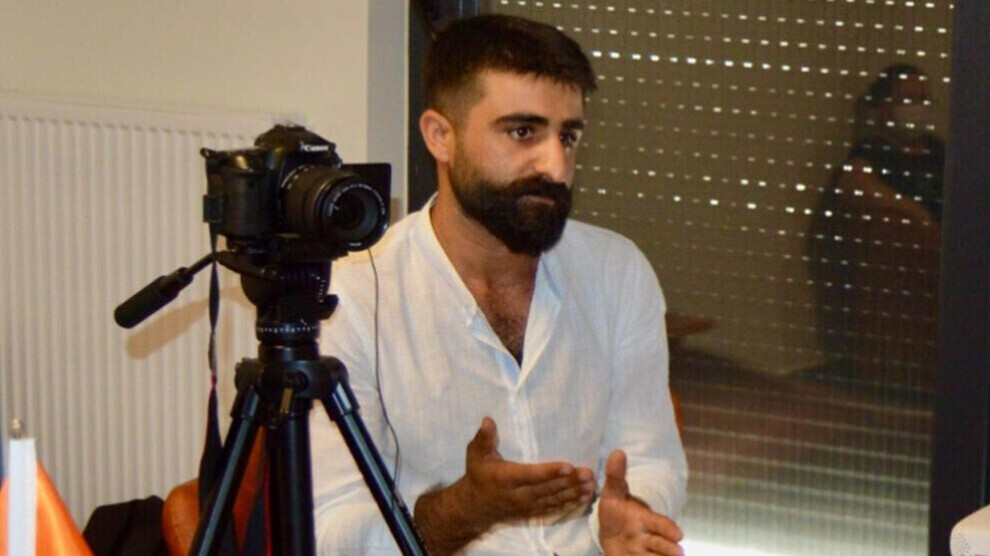 In the first main hearing in the trial of the Kurdish journalist Mehmet Aslan in Istanbul, the arrest warrant was overturned. The correspondent of the Mezopotamya (MA) news agency was arrested in Antalya in January on charges of "membership of a terrorist organization" in connection with the PKK and of spreading "provocative reports" through his journalistic activities.
Aslan said from Antalya prison that he had been arrested for his articles: "If there was freedom of the press, journalists would not be in prison. And if a country wants to be free, free journalism must be made possible."
Articles published on ANF about Aslan's arrest are also listed as evidence against him by the public prosecutor. Evidence cited against the journalist included the support of the agency subscribers, news about the hunger strike of political prisoners and the use of the words "the PKK chairman Abdullah Öcalan". 
The trial will continue on 14 October. The court has banned the journalist from traveling abroad.