Metina: Journalists will continue to resist
The spokesperson for the Mesopotamian Women Journalists Platform (MKGP), Roza Metina, criticized the detention of journalists and said that the regime in Turkey wants to control society and prevent the truth from coming to light.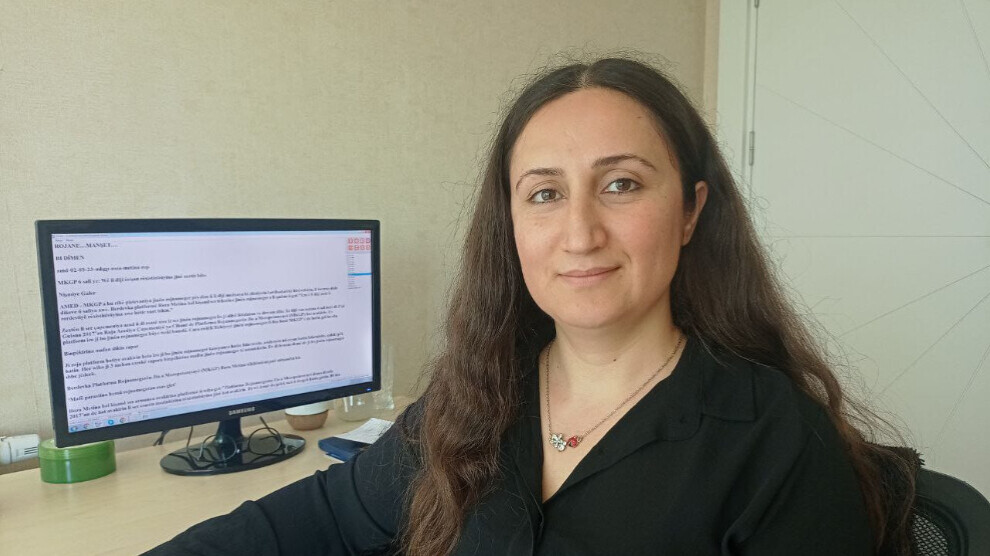 In the past eleven months, 34 journalists from the Kurdish media have been arrested in Turkey. Roza Metina, the spokeswoman for the Mesopotamian Women Journalists Platform (MKGP), editor of the women's news agency JinNews and PEN member, spoke to ANF about the repression against the Kurdish media. She said that the regime in Turkey is "at war with democracy" and prisoners are abused and threatened. "The government wants to control the whole of society and is trying to intimidate people through arrests and torture of journalists to prevent the public from the truth. The AKP-MHP government wants to keep its dirty practices from being exposed. That's why it's so focused on repressing the free press. The government has a large part of the media in Turkey in order to control the entire society. Therefore, the political annihilation operations continue. Dicle Müftüoğlu, co-chair of the journalist's association Dicle Firat, was arrested and handcuffed from Amed to Ankara. The goal is to intimidate journalists through torture and repression. As representatives of the free press, we will never back down, we will continue to fight to reveal the truth to our people."
"Women journalists particularly targeted"
The regime is particularly afraid of the women's struggle, said Roza Metina, adding: "The journalists are resisting. They are insulted, threatened and subjected to repression in all areas. Despite all this, they continue their work. They say: 'We will not leave the pen of our arrested colleagues, we will continue their work and resist  them.' Last year, 22 media workers were arrested on 8 June. 16 journalists were sent to prison after a week in police custody. It was only ten months later that the charges against them were prepared. On 22 October, many journalists were arrested again in Ankara. These arrests were followed by many more arrests of journalists, politicians, lawyers, writers and artists. The goal of these political annihilation operations is to prevent the public from learning about the dirty tricks that the ruling party will use in the upcoming elections. These operations are not only aimed at the elections, but are part of the suppression of the Kurdish people's struggle for freedom."
"Support the Free Press"
Metina said: "It is a great injustice that journalists are in prison for practicing their profession. The AKP-MHP government is trampling on the law. It uses the judiciary as a stick. Journalists resist this injustice in all areas. Therefore, their resistance is very important and meaningful. For this reason, everyone should support the free press. Supporting journalists means support your own dignity, future, language and your own life."