New 24-hour extension of custody period for Kurdish journalists
The custody period of 11 journalists taken into custody on Tuesday has been extended for the second time. Journalist Ağgöz, mother of a 45-day-old baby, has been released on house arrest.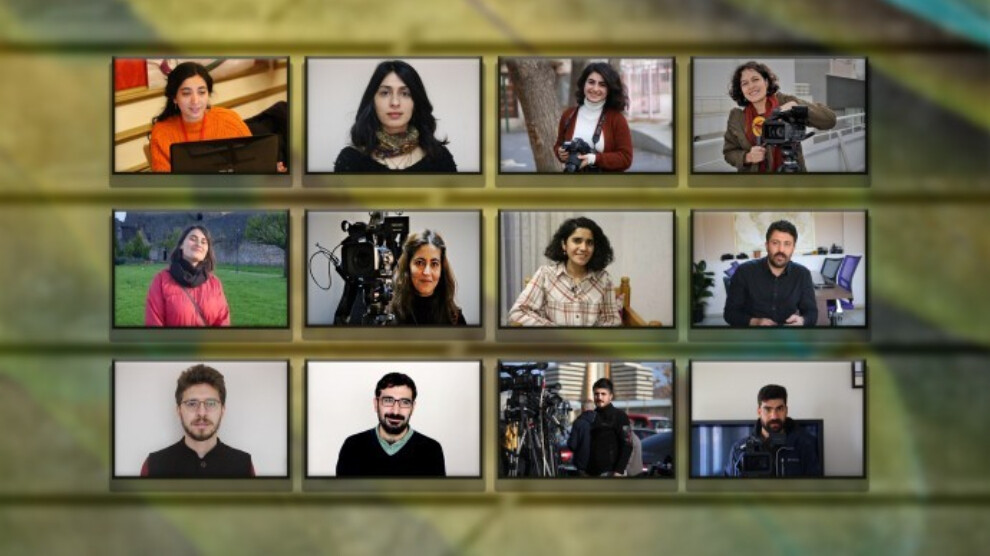 Within the scope of the investigation carried out by the Ankara Chief Public Prosecutor's Office, following house raids carried out on Tuesday morning, Mesopotamia Agency (MA) editor-in-chief Diren Yurtsever, MA correspondents Deniz Nazlım, Selman Güzelyüz, Berivan Altan, Hakan Yalçın, Emrullah Acar and Ceylan Şahinli, JINNEWS journalists Habibe Eren and Öznur Mehmet Günhan, who worked as a trainee reporter in the Ankara office of MA, were taken into custody.
After the journalists were detained, a decision was made to restrict the file. In addition, a 24-hour lawyer ban was imposed on the allegation of "the nature of the crime". The prosecutor's office once again extended the detention period by an extra 24 hours.
Mother of 45-day-old baby sent to house arrest
Journalist Zemo Ağgöz, whose statement was taken at the prosecutor's office on Wednesday, was released under house arrest.
The Mezopotamya Agency journalist has a 45-day-old baby and was eventually released under house arrest and judicial control.