Police arrive at Van news agency office with anti-riot vehicle
Following the detention of Mezopotamya Agency journalist Dindar Karataş, police searched the Van office of the agency, while an anti-riot TOMA vehicle was stationed outside it, and seized technical equipment.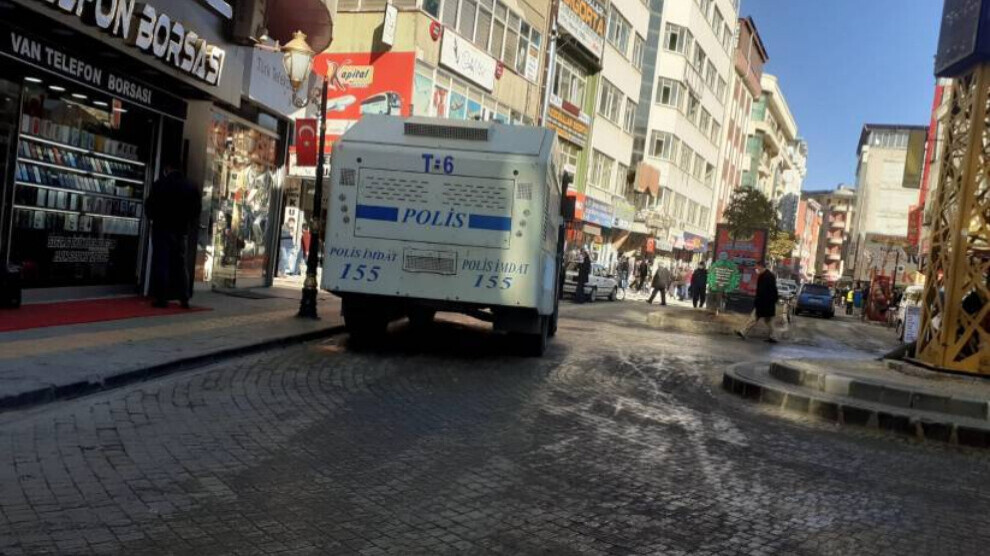 Mezopotamya Agency (MA) journalist Dindar Karataş was taken into custody following a raid on his house this morning in Van. In addition, police searched the office of the agency. The search was carried out by TEM Branch police acting on orders by the Erzurum Chief Public Prosecutor's Office, that said that the office was Karataş' workplace.
During the police search, it was noteworthy that a TOMA (anti-riot vehicle) was brought in front of the building. Computers, hard disks and memory cards belonging to the journalists in the office were seized.
After the search, which lasted about an hour, the police left the office.