Police violence against journalists
Media workers in Turkey are increasingly being hindered in their work by the police. Freelance journalist Emre Orman was hit in the face at an event in Istanbul.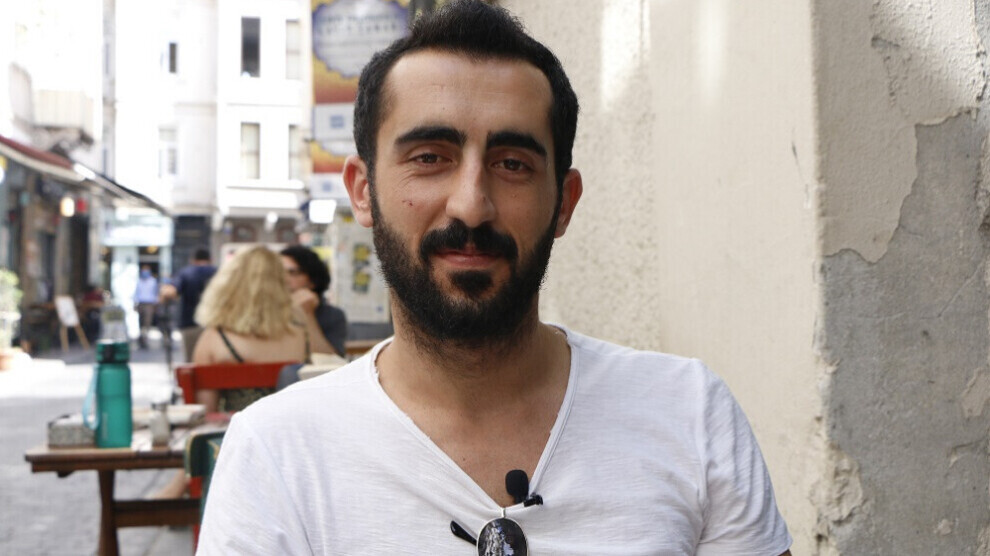 Police violence against journalists is increasing in Turkey. In July, eight journalists were injured in a police attack on a memorial rally in Istanbul. One of the victims was freelance journalist Emre Orman, who has worked in the media for six years and mainly reports on demonstrations and other public events. He has already been charged several times and even arrested on the basis of posts on social networks. The footage of the police attack on him has been posted on the Internet. A video shows the journalist being surrounded by dozens of police officers and one of them striking his fist.
This dimension of direct violence against a journalist was new to Emre Orman. He says that this punch was not meant for him personally, but for his profession. He now wants to sue the police officer. For this, he obtained a medical certificate and contacted the Human Rights Foundation Turkey (TIHV). "It was the police chief of Kadikoy personally who identified us as a target at the rally. It was a brutal attack. I've been doing this job for six years, but I haven't seen anything like it since the Gezi Park uprising. This time, people were beaten with clubs found on the street. That was a message that can be understood by everyone.  "The purpose of police violence, which is publicly displayed, is to intimidate people and prevent them from protesting."
The police officers brought demonstrators to the ground and kneeled on their necks, Orman said, adding: "They came up to us with rubber bullets and shields and punched me. Presumably, these attacks will continue to increase. Sometimes attacks on journalists are temporarily stopped in order to be able to say that there is no violence against media representatives. At the memorial event for Suruç people were dragged across the ground. Journalists were pushed aside so that they could not record what was happening. The police know me, but they pushed me and asked who I was. Then they harassed me. I was there to report on the memorial. The police officers all know us from so many events."
A total of eight media workers were injured in the course of the police operation. In addition to Emre Orman, Yasin Akgül and Fatoş Erdoğan have decided to take legal action. They receive support from the media rights organization "Media and Law Studies Association" (MLSA), which offers legal pro bono support for journalists, academics and activists who are prosecuted for their work in Turkey.