Press Freedom Day: Over a hundred media workers jailed in Turkey
More than one hundred media workers are in prison in Turkey. This situation is worst for women.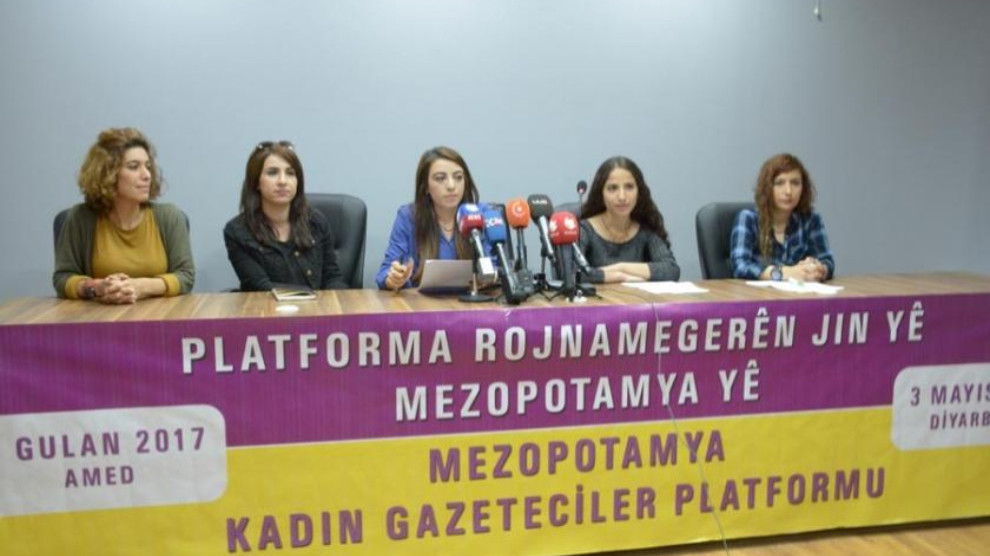 May 3 is International Press Freedom Day. Three years ago in Amed (Diyarbakir), the Women Journalists' Platform of Mesopotamia was founded on this day to give more weight to the voices of women in the media and to strengthen solidarity among them.
In a statement published today, the platform points out that in a country like Turkey, the Day of Press Freedom has an ironic twist: "Nevertheless, on this day the responsibility of media professionals should be remembered. Of course, no freedom of the press can be expected from a system whose entire apparatus is currently rotting. In the book '1984' by George Orwell a Ministry of Truth is founded. What we are experiencing today is a reality that goes far beyond this fiction. The system, the government and all patriarchal forces are trying to keep the truth secret. Under these circumstances, media representatives also become fighting parties. Some put themselves in the service of those in power and contribute daily to the death of society. Others give up their own freedom so that no one else has to die. In Turkey there are over one hundred media workers in prison. This situation is worst for women.
On the occasion of International Press Freedom Day, we salute all journalists who stand up for freedom of the press worldwide. As women and as a platform of women journalists, we say that we are here and we will continue to be here."