Prison sentence sought for solidarity with Özgür Gündem
Hearing of the Editors-in-Chief on Watch campaign, created with the purpose of solidarity with the Özgür Gündem, was postponed to April.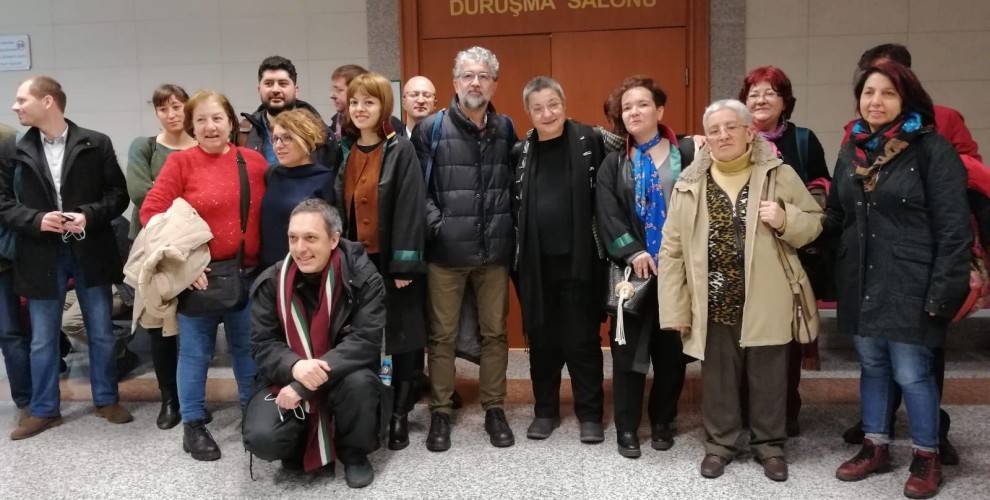 Participants of the 'Editors-in-Chief on Watch' campaign, which had been created with the purpose of solidarity with the Özgür Gündem newspaper closed by a statutory decree (KHK), stand trial with the accusation of "making propaganda for an illegal organisation".
Human Rights Foundation of Turkey (TIHV) Chairman Prof. Dr. Sebnem Korur Fincancı, Reporters Without Borders (RSF) Representative in Turkey Erol Önderoğlu, journalist-author Ahmet Nesin stood trial at the ninth hearing in the Istanbul 13th Heavy Penal Court.
Fincancı and Önderoğlu attended the hearing with their lawyers while Nesin, who was abroad, did not attend.
The hearing began with the reading of the defense of the prosecutor, Abdullah Gül, on the merits. Prosecutor Gül listed many articles in the newspaper, as proof of "propaganda for an organization". The prosecutor demanded that 3 journalists be sentenced for "making propaganda of an organization", "praising crime and criminals" and "inciting to commit a crime".
Önderoğlu and Fincancı demanded time to conduct their defense.
The court adjourned the hearing to 15 April and dismissed other requests of the defendants and lawyers.