RSF: Turkey the most prolific jailer of professional journalists
Reporters Without Borders published its annual report. Turkey fell to the 157th place.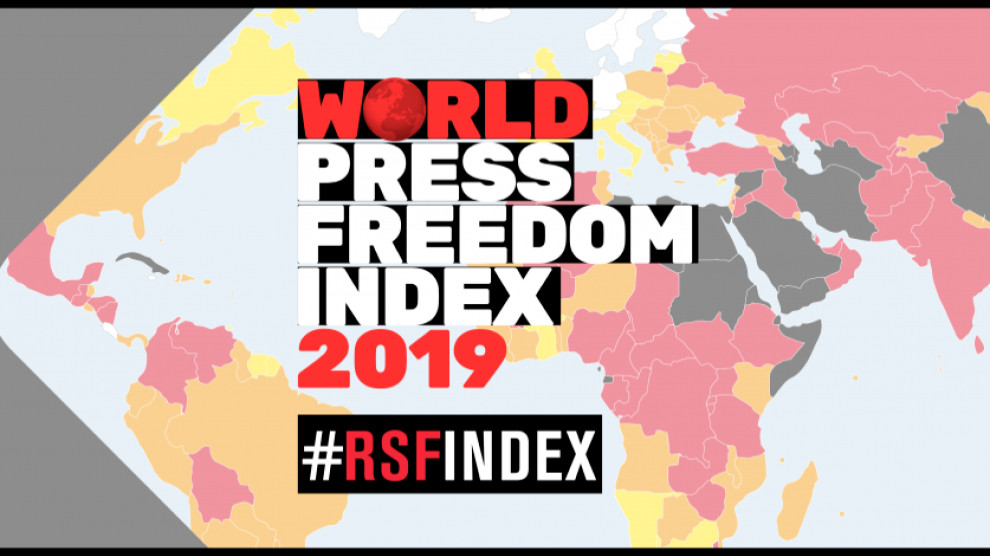 The world's most prolific jailer of professional journalists, Turkey systematically resorts to preventive detention and imposes long prison sentences, sometimes as long as life imprisonment.
Even RSF's representative, Erol Önderoğlu, has been accused of supporting "terrorist propaganda" just for defending a Kurdish newspaper. Not content with blocking thousands of article every year and jailing people for nothing more than a social network "like," Ankara is now trying to bring online video services under its control, said RSF.
Turkey is also the world's only country where a journalist has been the subject of a criminal prosecution in connection with their reporting on the Paradise Papers, underlined RSF.
Pelin Ünker was sentenced to 13 months in prison and received a heavy fine. It serves as just one of many examples of how investigative journalism, which the government labels as "destructive" or "anti-patriotic," is perecuted. Corruption in particular has been off limits ever since a scandal almost brought down Recep Tayyip Erdoğan's government in 2013.