Öcalan lawyers demand CPT to act about isolation in Imrali
Lawyers of Kurdish people's leader Abdullah Öcalan appealed to the Council of Europe's Committee for the Prevention of Torture (CPT) and called on the committee to uphold its responsibilities.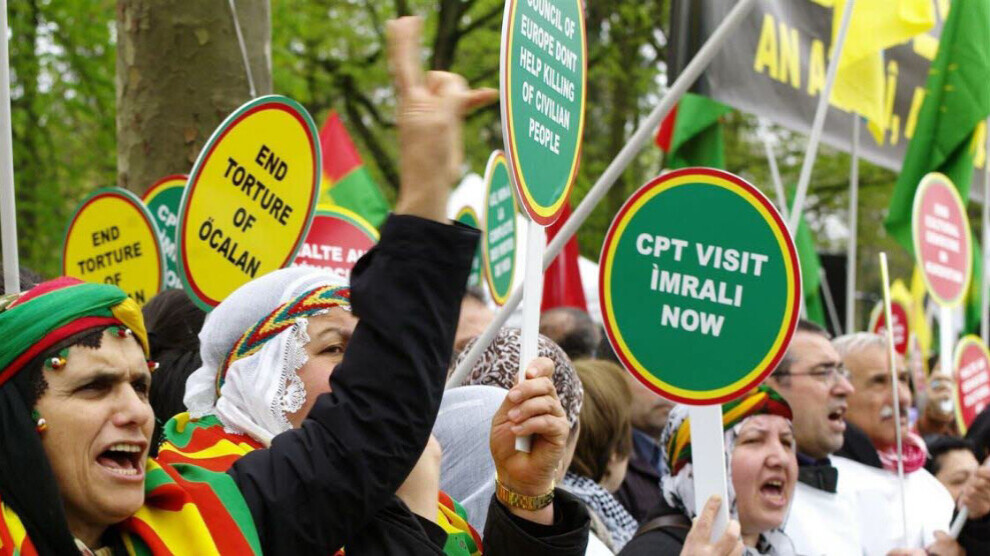 According to Mezopotamya Agency (MA), Asrın Law Office applied to the CPT bringing to its attention once again the absolute isolation imposed on Kurdish people's leader Abdullah Öcalan.
The application asked the CPT to take immediate action, stating that the ban on visits has systematically continued, in March, April, May and June.
During the same period, the lawyers also conveyed the applications they made - and the responses they have received - for prisoners in Imralı, Abdullah Öcalan, Hamili Yıldırım, Ömer Hayri Konar and Veysi Aktaş, and issued a series of demands to end the isolation.
The lawyers said that they made 68 applications to meet with their clients in the past four months, while Öcalan's brother and the relatives of the other prisoners made 20 applications.
"Bans on visits were applied de facto and unlawfully continued and not a single family or lawyer visit could be made. Lawyers have not seen their clients since 7 August 2019, while family visits have not been possible since 3 March 2020.
Reminding that they did not receive a response from the applications made to the Bursa Chief Public Prosecutor's Office, the lawyers said that they also made an application to the Bursa Execution Judge. "Our application for the improvement of the detention conditions, which has been going on for years, was rejected in an unlawful manner."
Lawyers from Asrın Law Office said that the letters were not given to their clients and called on the CPT to fulfil its duty. The lawyers listed a series of demands in order to end the torture and ill-treatment practices:
"* A CPT urgent visit to Imrali Island,
* Immediate allowance and continuity of lawyer's visits,
* Allowing family and guardian visits and ensuring their continuity, and stop unlawful disciplinary punishments,
* Fulfilment of routine telephone rights in parallel with the establishment of visiting rights,
* Ensuring that all obstacles in front of communication such as letters and faxes are removed,
* Ensuring that the actual or illegal practices related to newspapers, magazines and books are ended,
* It is urgently requested that compelling measures and procedures be implemented and taken to eliminate the conditions of torture, inhumane and ill-treatment."