Aysel Tuğluk's brother: My sister can no longer read books
Alaattin Tuğluk, the brother of Kurdish politician Aysel Tuğluk, said his sister "can no longer read books or watch TV. She is tied to the bed for hours. She has to be treated quickly."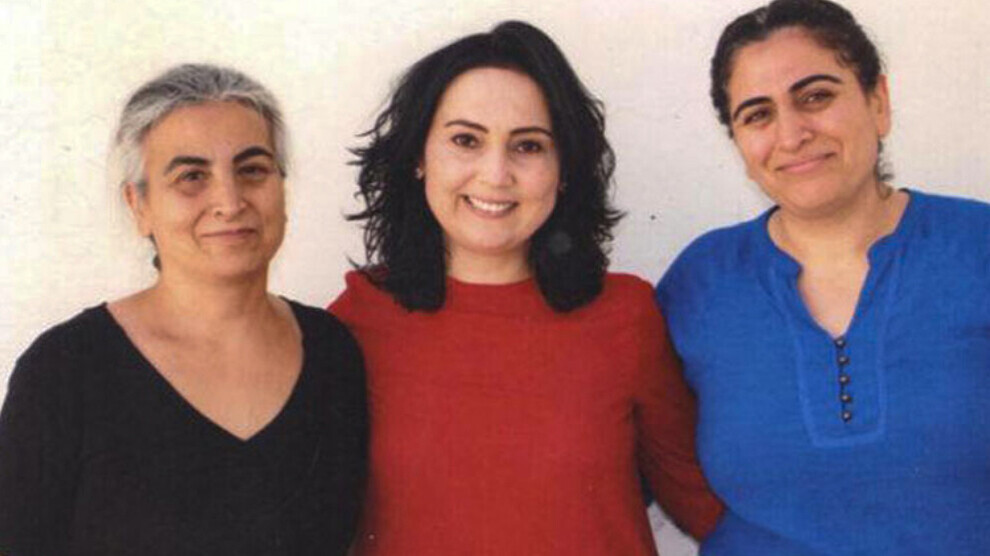 The state of health of the imprisoned prominent Kurdish politician Aysel Tuğluk continues to deteriorate. The politician detained in Kandıra F-Type Prison began to lose her memory after a traumatic racist attack on her mother's funeral. The forensic medicine faculty of the University of Kocaeli Medical School stated in a report that she could not continue her life on her own under prison conditions. However, the Istanbul Forensic Medicine attested the opposite in a political decision, and her sentence will not be suspended.
"She doesn't even recognize her closest friends anymore"
Her brother Alaattin Tuğluk was last able to visit his sister in prison two weeks ago. Tuğluk found that his sister's health was steadily deteriorating. In particular, memory loss has increased heavily in the last four months. Tuğluk said: "Her illness progresses. Before, she used to read a lot of books. But now she says that she can no longer read books. She can no longer watch television either. She can't concentrate and, as a result, she stays in bed for hours. Her memory comes and goes. Sometimes her language slows down, sometimes she can no longer even formulate her sentences and answer questions. For example, when she talks about relatives, she no longer remembers their names. She no longer recognizes her closest friends or many politicians. When I talk to her, I don't go into more detail so that her situation doesn't get worse. I can only ask how are you, what are you doing."
"Treatment is imperative!"
Tuğluk stated that the disease was caused by a racist attack on her mother's funeral. The funeral was attacked by a racist mob throwing stones and slogans against Alevis and Armenians. Due to the attack, the mother's body was removed from the grave. Tuğluk, who was already imprisoned, was allowed to the funeral and witnessed the attack which caused her depression and deterioration in her health, and ultimately memory loss. Tuğluk's brother says his sister suffered severe trauma.
However, the situation of the politician was addressed late publically because she did not want to be the centre of attention. "How often has Aysel said to me, 'There are so many problems in the country, the people have so many problems, do not focus on my illness. People shouldn't also worry about me '. That's why we couldn't start to mobilize for a long time."
Tuğluk said that his sister had been rushed to the hospital two weeks earlier and examined again. A corresponding report has now been published. Tuğluk demands that his sister be taken to the highest court of forensic medicine for examination. "As a brother, I just want her to be treated. She needs treatment. She is not allowed to stay in prison. To stop the progress of her illness, she must be out of prison, otherwise her situation will continue to deteriorate. That is now obvious."