Children in Kurdish provinces work as shepherds to support their families
Children between the ages of 7 and 13 in Kurdish provinces are forced to work as shepherds to provide financial support to their families.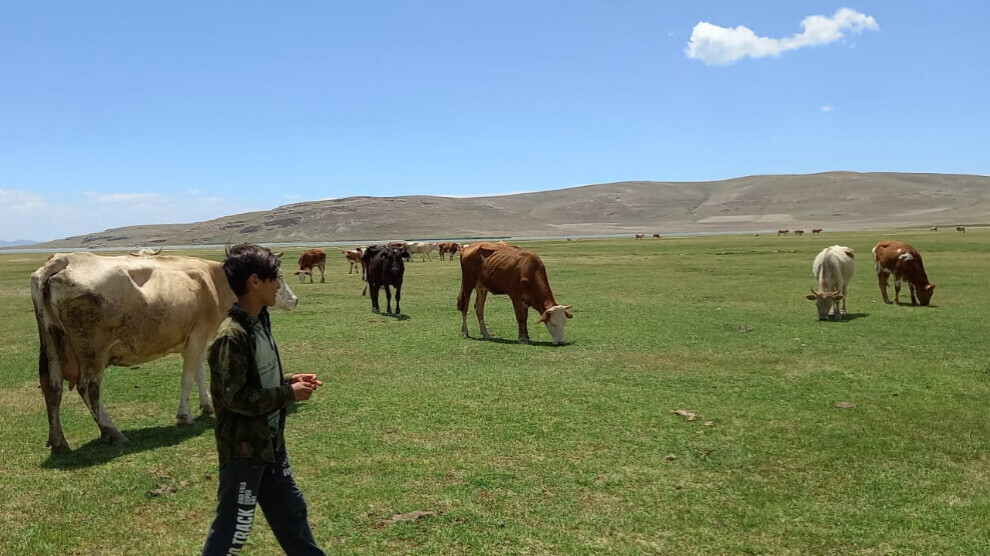 The livestock sector is the main source of livelihood of the people of Van. Hundreds of children work in this sector, and most of them shepherd in places far from their families.
Due to the economic policies of the AKP-MHP government, the people are getting poorer. Thousands of people who cannot find a job due to unemployment and poverty are forced to make their children work as shepherds. In the districts of Çaldıran, Muradiye, Özalp, Erciş, Başkale and Gürpınar, the number of shepherd children is increasing. In Turkey, where the minimum wage is 4,250, child shepherds are forced to work for 1,500 liras in Van.
Most of the shepherd children do this job because of their families' financial difficulties. Children between the ages of 11 and 12 in Van work as shepherds from early morning until midnight. It has become commonplace to see a child shepherd at the head of a flock in almost every village or neighbourhood.
Children earn 1500 TL a month
Ahmet Koç, who is only 12 years old but has been a shepherd for two years, takes care of 20 animals. His monthly income is 1,500 TL (some 75 euro). Ahmet said: "I work as a shepherd to contribute financially to my family. I take care of these animals for 6-7 months. My father has no job. That's why I have to work even if I don't want to. I had a dream to be a doctor, but it won't come true. I have to work because everything is very expensive. I also had to work as a shepherd to contribute to my family."
Yasin Uyar also works as a shepherd. Yasin is only 11 years old. He takes care of other people's animals. He works for about 12-13 hours a day. His family has no other income. Yasin said: "My friends are at home or outside playing now, but I am doing this job here. I would also like to be in my own home. My family's financial situation is bad. I support them by being a shepherd."