City of Weimar awards Selahattin Demirtaş with human rights prize
HDP politician Selahattin Demirtaş, who is in Edirne prison, received the human rights award from the city of Weimar. The prize is awarded annually as a mark for all the nameless victims of dictatorships and other arbitrary rule in the world.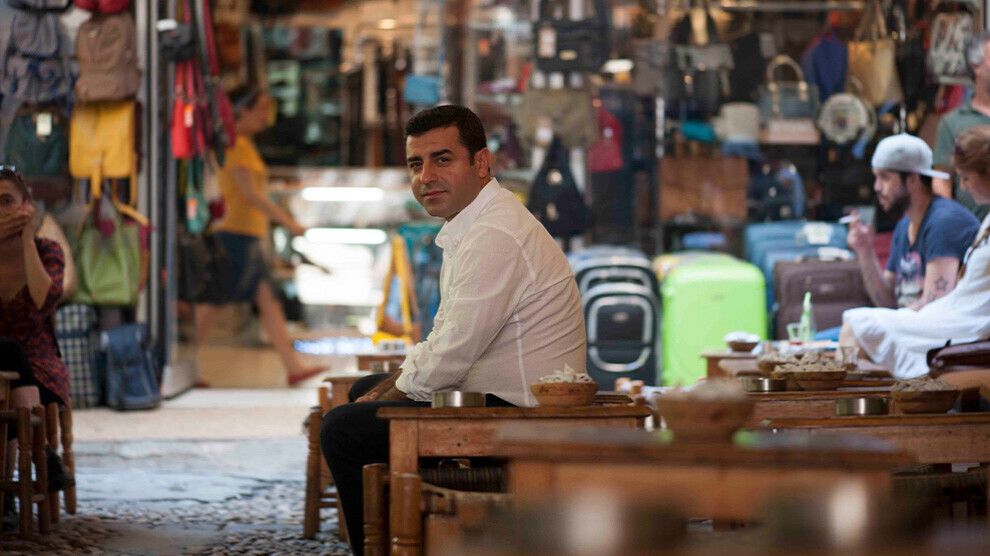 Kurdish politician Selahattin Demirtaş received the Weimar Human Rights Prize 2021. As the Society for Threatened Peoples (STP) announced on Thursday, the city council of the European Capital of Culture decided to follow the recommendation of the Advisory Board for the Human Rights Prize. The STP welcomes the decision. Demirtaş is one of the "most important opposition politicians" in the recent history of Turkey, it said. The former co-chair of the People's Democratic Party (HDP) has been held hostage for almost five years. He faces thousands of years in prison for so-called terrorist allegations.
"This award sends a clear message to the German Federal Government to rethink its current Turkey policy - because of human rights violations in Turkey itself and also because of the human rights violations for which Turkey is responsible in countries like Syria and Libya", said the STP Middle East expert Dr. Kamal Sido in Göttingen. "The federal government should use a sharper tone against the Erdogan regime and demand the immediate release of Demirtaş. Because everyone in Turkey deserves a life of freedom and democracy."
Who is Selahattin Demirtaş
Selahattin Demirtaş was born in 1973 in Palu in the province of Elazığ. At the age of 18 he took part in the funeral service of the Kurdish HEP politician and head of the local branch of the human rights organization IHD, Vedat Aydın, who had been tortured by the police and extra judicially executed after his arrest in Amed (Diyarbakir). Aydın's funeral was turned into a bloodbath by state death squads - 23 people were killed and over 2,000 injured. This experience shaped Demirtaş who made the decision to study law.
After completing his studies, he worked for many years as a human rights lawyer and, like Vedat Aydın, headed the IHD-Amed branch. Politically, but above all as a person, Selahattin Demirtaş stands for a peaceful solution to the Kurdish question, for a real democratization of Turkey, for the freedom of belief of Christian, Alevi and Yazidi religious communities. He advocates the linguistic, political and also cultural equality of the Kurdish, Assyrian-Aramaic, Armenian and Greek ethnic groups in Turkey.