"'Dad, get us out of here"
Since February, Vesile Yüksel and her daughters Arin Mirkan (4) and Avesta (6) have been jailed in a Turkish prison for "terrorist propaganda" on social media.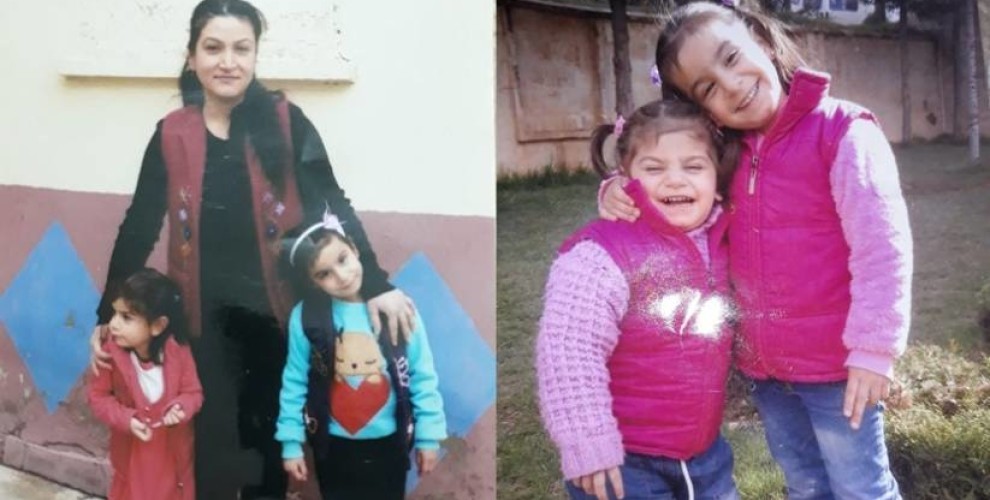 Is the PKK a terrorist organization? After Vesile Yüksel denied this question in court, she was arrested last February for "terrorist propaganda" and had to go to jail with her four- and six-year-old daughters. She was transferred from Mardin Prison to Bayburt Prison. Her sentence ends in January 2019.
For 4-year-old Arin, this is not the first time in a Turkish prison. She already spent her second birthday with her mother in custody, as she had to serve an eight-month prison sentence. Due to prison conditions, Arin is constantly sick.
6-year-old Avesta should actually be enrolled in a school this year. The enrollment has to be postponed.
For months, the two children had to withstand the pressure that political prisoners in all Turkish prisons suffer from. They are attacked with teargas and witness the military appeal that prisoners must make for daily counting.
Sometimes they can talk on the phone with their father, Sultan Yüksel. "They cry at every phone call," he says. "Above all, Arin cries a lot and says, 'Dad, get us out of here, we want to go outside.' It's very hard to endure it."
An application for a controlled release, which is provided by law for mothers of children up to the age of six, was rejected by the court on the grounds that political prisoners are exempted from this rule.