Erkan Yıldırım: My brother Gökhan is on death fast demanding a fair trial
Erkan Yıldırım visited his brother Gökhan who is on death fast demanding a fair trial and said that he feared his brother didn't have much time left.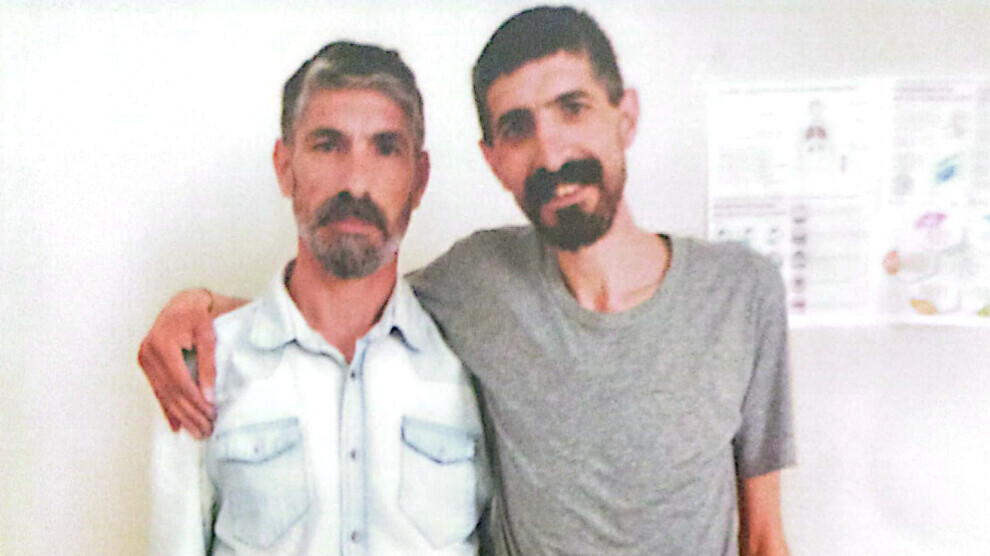 Gökhan Yıldırım was arrested and unlawfully sentenced to 46 years in prison for opposing the drug trade that poisons young people in the borough of Gazi where he lives, has been on death fast for 221 days demanding a fair trial. Erkan Yıldırım, who visited his brother in Tekirdağ F Type Prison, explained the critical stage reached by Gökhan saying: "My brother can no longer walk, he was brought to the visit on a wheelchair." Speaking to ANF, brother Yıldırım asked not to remain silent as his brother is dying in front of everyone.
Erkan Yıldırım said that he visited Gökhan last Wednesday. Yıldırım pointed out that his brother's health condition was getting worse. He said that his brother had bruises and wounds due to vascular cracks in his hand, feet and nose areas. "He cannot write letters anymore because of the wounds on his hands. He can't sleep at night because of joint pain and he can no longer walk unaided, he has to use a wheelchair."
'Legitimate demands'
Erkan Yıldırım pointed out that his brother, who is dying in front of everyone's eyes, did not have much time left, and emphasized that his demands should be accepted as soon as possible. He added that his brother's demands are the same demands of Sibel Balaç who is also on death fast, and added that they are legitimate demands. "These are demands would not even be an issue in a normal democratic state of law. These demands are vested rights that already exist in the constitution. What are these demands? Ending the trials carried out on the sole basis of secret witnesses and informers, having a fair trial, releasing ill prisoners, cancelling the sentences given to those who fight against corruption, changing the aggravated life sentence law, removing the pressure and bans on prisoners, respecting the rights of the people and their liberties."
Yıldırım said that his brother was unlawfully arrested and sentenced to 46 years for opposing drugs and corruption. "One of my brother's demands is that drug lords should be prosecuted, not those who fight against drugs."
Pointing out that Sibel Balaç has dropped to 48 kilos and his brother Gökhan to 42, Yıldırım said that time is getting shorter and that action should be taken before it is too late. Emphasizing that one of the most violated rights in Turkey is the right to a fair trial, Yıldırım noted that the demands of Sibel and Gökhan are actually the demands of the whole people and renewed the call for support.
Yıldırım said: "Sibel Balaç and my brother are melting like snowflakes day after day for the sake of legitimate demands that can be met."