Families of prisoners visit Democracy and Progress Party
Families of prisoners paid a visit to the Democracy and Progress Party (DEVA) and called for support, saying, "Nobody should remain silent against the situation of ill prisoners."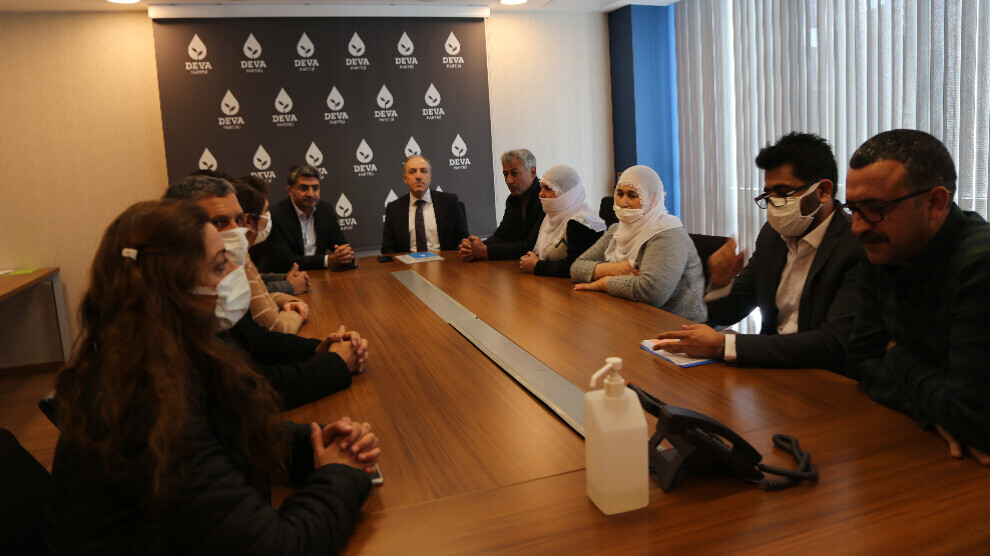 Families of ill prisoners and those who have been denied release continue their visits. A delegation including families of prisoners and Vice Co-chair of the Peoples' Democratic Party (HDP) Ümit Dede paid a visit to the Democracy and Progress Party (DEVA) on Wednesday. The delegation was received by DEVA Istanbul Deputy Mustafa Yeneroğlu and party administrators.
Speaking at the visit, Herdem Mervani, daughter of prisoner Abdullah Halim Kırtay, pointed out that her father has been imprisoned for 30 years and seriously ill for 5 years.
"They enjoy our pains. The ruling parties do politics over our pains. We should not remain silent", said Hakkı Botan, father of ill prisoner Civan Botan.
Speaking after, MP Mustafa Yeneroğlu said, "We closely follow the situation of Aysel Tuğluk. We will immediately fulfil our responsibility to stop double-punishment policies".
"Those who remain silent against injustice today will be subjected to the same injustice tomorrow," the MP warned.