Greece prevents the entry of about 10,000 refugees from Turkey
The government in Athens has announced that it has rejected about 10,000 refugees at its sea border with Turkey. According to NGOs, these refusals constitute an illegal pushback.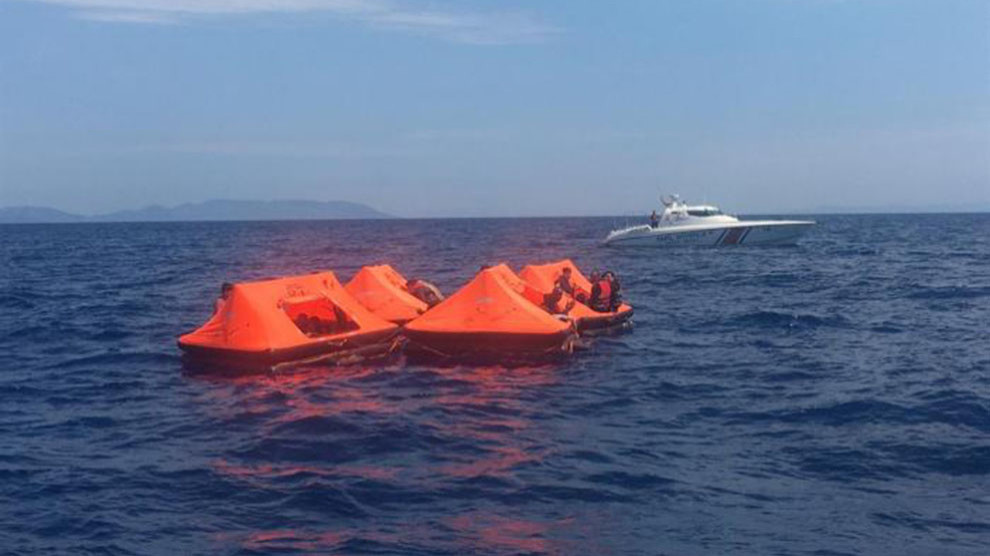 Greek authorities have prevented thousands of migrants from entering Greece clandestinely by sea this year despite a recent lack of co-operation from the Turkish coast guard, the country's shipping minister said Wednesday.
Giannis Plakiotakis, whose ministry is also in charge of the coast guard, said arrivals were down 84 per cent since March 1, compared to the same period last year, while the reduction in the month of August stood at nearly 95 per cent compared to August 2019.
"Since the start of the year, the entry of more than 10,000 people has been prevented," Plakiotakis said during a news conference. In August alone, he said, "we had 68 cases of prevention and we succeeded in 3,000 people not entering our country."
This, he said, was achieved despite the Turkish coast guard ignoring appeals by the Greek coast guard to stop migrant boats leaving Turkish waters. He also accused Turkey's coast guard of actively escorting the boats to the edge of Greek territorial waters.
"There are cases where [the Turkish coast guard] is accompanying boats with refugees and migrants to our borders and ... trying to create problems," he said.
The UNHCR which also criticized the Greek coast guard pointed to "credible reports" that "people were left adrift at sea for long periods of time in often unseaworthy and overcrowded rubber dinghies" and was "particularly concerned" about reports that refugees who had already reached the Greek coasts on their boats were "towed back out to sea". According to UN information, there are also statements from refugees that they were deported to Turkey only shortly after they had reached Greek soil or Greek territorial waters.
If fugitives are directly deported or pushed back, they have no possibility to file an asylum application. In this way, Greece not only violates human rights, but also the principle of non-refoulement under international law and the ban on collective deportations. Such practices are illegal under the European Convention on Human Rights and the Geneva Convention on Refugees. With these actions, Greece not only refugees the right to asylum, but also exposes them to a life-threatening and absolutely inhumane situation.