Grup Yorum members on death fast finally discharged from hospital
Ibrahim Gökçek and Helin Bölek, the two Grup Yorum members on the death fast, have been discharged from Ümraniye Training and Research Hospital, where they had been held hostage for 6 days against their will.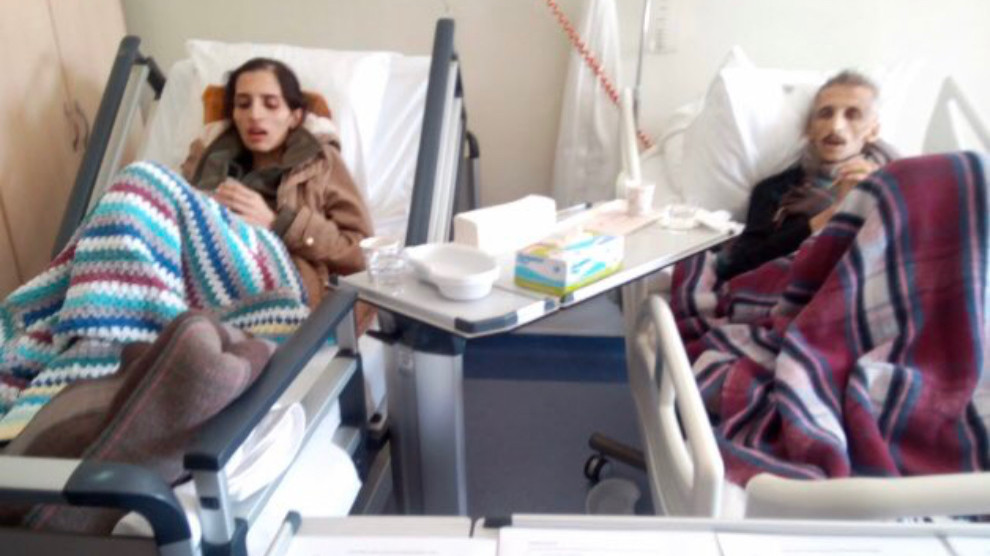 Despite the decision to discharge the two artists made by the court on Monday, Ibrahim Gökçek and Helin Bölek had been first denied exit, but were finally discharged late on Monday night.
Gökçek and Bölek, who were kept waiting for 6 hours due to the objection made by the Ministry of Interior, were met by their friends and relatives at the door of the hospital.
After leaving the hospital in a wheelchair, Bölek left in a car while Gökçek who has lost a lot of weight, left on an ambulance.
It was learned that Gökçek and Bölek were taken to Küçük Armutlu "resistance house", from where they had been taken following a police raid 6 days ago.