Grup Yorum members on death fast taken to hospital by force
Two members of Grup Yorum, İbrahim Gökçek and Helin Bölek, who have been on death fast at the Resistance House were taken to hospital by force.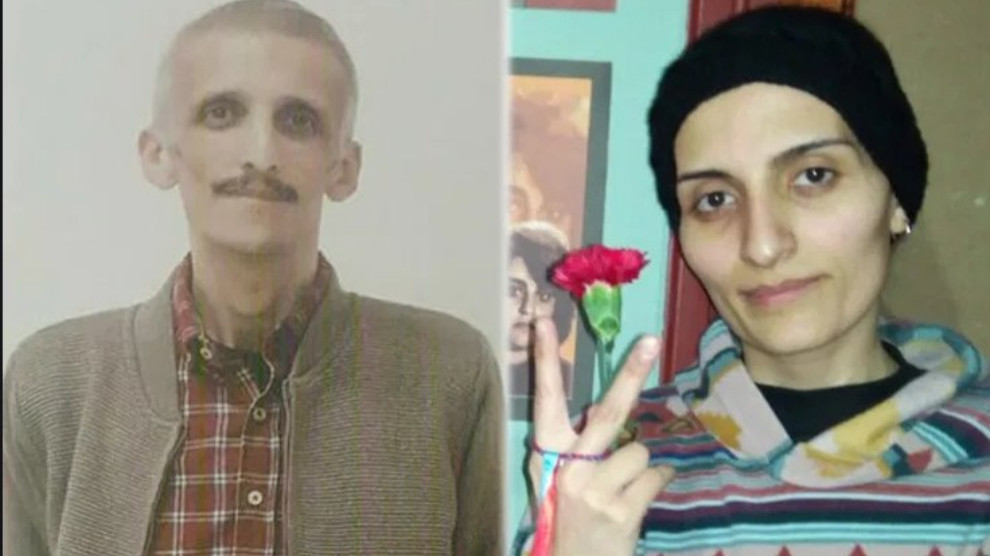 In the early hours of the morning police officers raided the 'Resistance House' in Sarıyer, where the two artists from Grup Yorum are continuing their death fast after their release from prison. Ibrahim Gökçek and Helin Bölek are on the 260th day of death fast.
Police teams came with ambulances and took Gökçek and Bölek away from the house by force. Neither their families nor their lawyers and friends were informed about where Gökçek and Bölek were taken.
It was established later that both activists were taken to Ümraniye Training and Research Hospital.
During the raid on the Resistance House, the police also entered the Küçük Armutlu Cemevi next door and broke its doors and windows.
The attack against Gölçek and Bölek will be protested in front of the Resistance House.