HDP MP Piroğlu: Forced treatment of hunger strikers is a crime
Prisoner Mustafa Koçak on death fast has been forcibly treated in Izmir. His condition is unknown, neither relatives nor lawyers are allowed to see him. HDP member of parliament Musa Piroğlu calls forced treatment a criminal offence.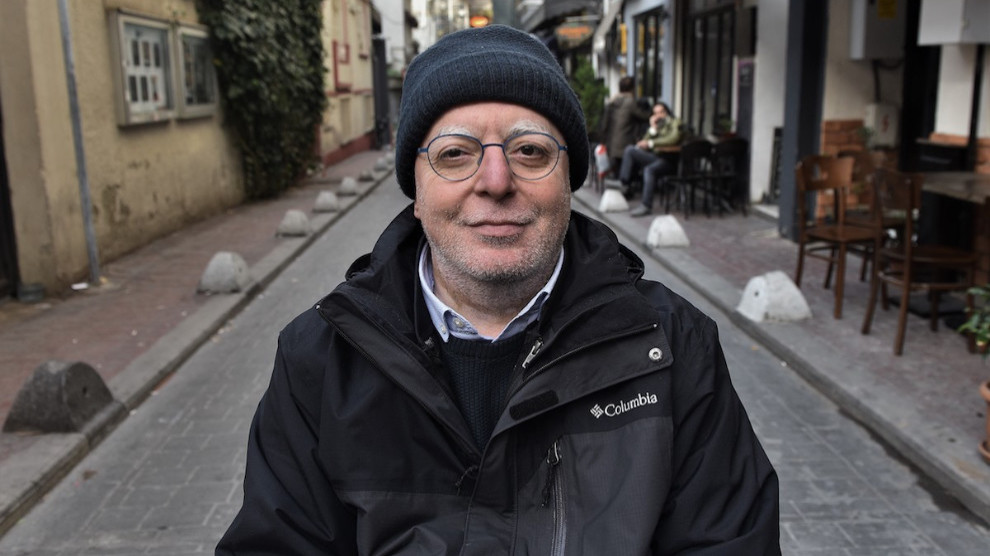 Neither family members nor lawyers have contact with prisoner Mustafa Koçak who is on death fast. On Thursday, on the 255th day of his fast, the 28-year-old was transferred against his will from his cell in the high-security prison Şakran in the western Turkish province of Izmir to the infirmary of the prison complex and received forced treatment. Koçak had gone on hunger strike in protest against the unfair trial against him. Last July, he was sentenced to an aggravated life sentence plus 39 years' imprisonment on the basis of false testimony by a collaborator. There is no evidence for the alleged crime of having procured the weapons for a hostage-taking.
His family left Istanbul for Izmir to see Koçak after the forced treatment. Since Saturday, his parents and sister have been waiting outside the prison for a visit permit. His sister Mine Koçak spoke to ANF about the latest events.
According to this, after long discussions, the lawyers managed to enter the prison complex. However, there was no one there to discuss their case. They were sent by the public prosecutor's office to the doctors, who in turn referred them to the public prosecutor's office. No one declared themselves responsible. As Mine Koçak says, the family's request for a visit was rejected: "All we could find out from the lawyers was that my brother had been forcefully given insulin and glucose. We are very concerned about his health. Glucose can cause permanent damage in hunger strikers. We want Mustafa to be monitored by independent experts."
HDP deputy Musa Piroğlu has been dealing with the case for a long time and is in constant contact with the family. As he says, the medical and legal associations have demanded a meeting with the public prosecutor's office. Piroğlu himself was finally able to talk to the doctor in charge after a long effort. "It was an emergency physician who was unable to give me any real information. He only told me that Mustafa was conscious. However, the lawyers were told otherwise, so he is not conscious. Nor do we have any precise information about Mustafa's treatment. The lawyers have been told that Mustafa has been given insulin and glucose as serum. It has been proven that high glucose doses can cause serious problems for hunger strikers."
Forced treatment against a person's will is a criminal offence, emphasises the HDP parliamentarian. Likewise, it is completely unacceptable that this intervention was carried out in the hospital ward in prison and not in a regular hospital. The concern of the family and the lawyers is therefore justified, he says: "The state wants to deprive political prisoners of all rights, above all the right to resist. This will lead to great difficulties in the coming period, society should be aware of this. Forced treatment of hunger strikers does not mean keeping them alive. As long as the problems that these people bring up using their bodies are not solved, forced treatment can lead to permanent damage."