HDP Temelli: Time to right all the wrongs
HDP Co-Chair Sezai Temelli visited the families of detained journalists and politicians in front of the courthouse after his trip to Lice.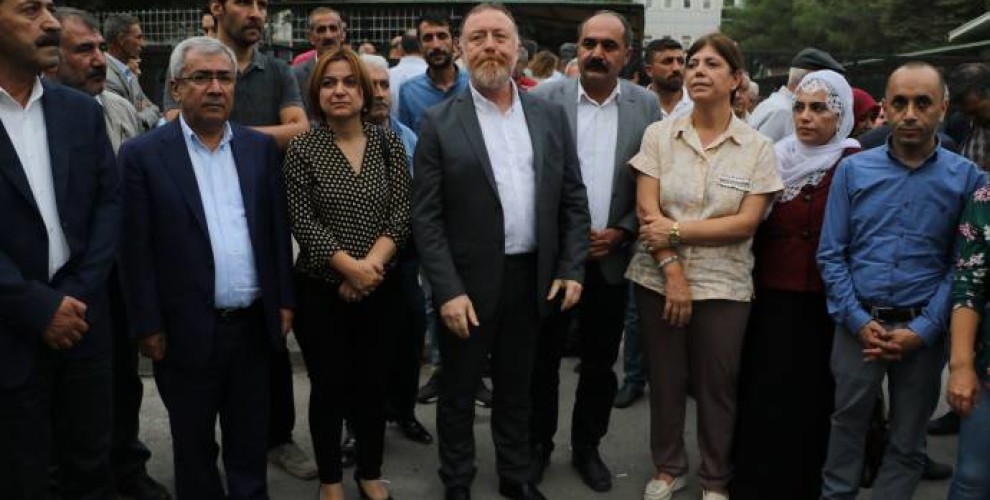 HDP Sezai Temelli was accompanied by Democratic Society Congress (DTK) co-chair, Berdan Öztürk, spokesman of the Peoples' Democratic Congress (HDK) Gülistan Kılıç Koçyiğit, and a delegation of HDP deputies and party members.
In a speech in front of the courthouse, Temelli stated that detention operations had no legal basis nor legal meaning.
Directly addressing the judges, Temelli said it is time to correct a lot of things in this country. "We're all here to stand beside our friends. - he said - It is time to put an end to this injustice. It is the time to correct the wrongs and put an end to the use of the judiciary for political aims. Thousands of our friends are imprisoned. None of them has committed any crime. They are only lovers of democracy and peace. I appeal to politicians, who are still standing on the right side of politics and to judges: it is time to fix many things in this country". 
Temelli ended his remarks by saying: "We want the first step to be taken from the court of justice. Our friends must regain their freedom as soon as possible. We will look after our friends. We are once again saying that we will ask to respond for all these injustices and illegal actions".